I'm having one of those moments when I've had a product sat on my desk, staring at me for the last month, demanding its review to be written.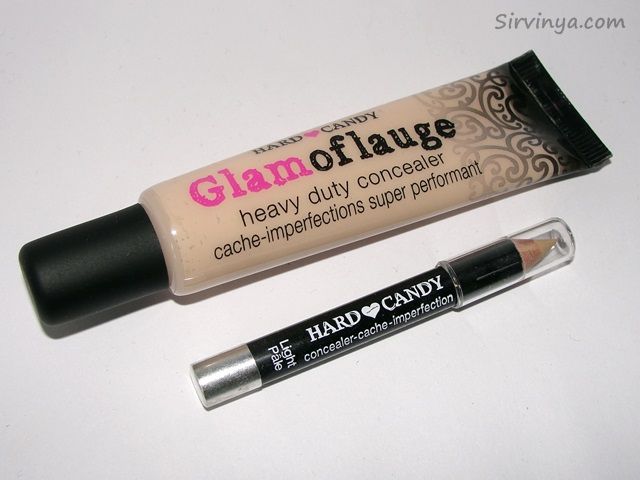 Hard Candy's Glamoflage was one of the items on my "must try to buy" list when I visited Atlanta last year. I had seen it mentioned on a few blogs and I loved the idea of an affordable, heavy duty concealer.
As far as I know, the easiest place to get hold of Hard Candy is Walmart. It used to be quite widely available but a few years back it vanished and went through a huge re-branding to be launched again at Walmart. I had looked at the line in 2011 when I was in Atlanta for the first time but I left empty-handed. The stand still wasn't that well stocked this time round but I found one of the products I had wanted to try.
This concealer weighs in at 20g, which is huge for concealer! It also comes with a small pencil for more precise coverage. I've heard that this is good for spot coverage or for covering tattoos, but as my pencil seemed to be in a darker shade than the concealer, this got barely any use. The pack is currently listed as $6.
I got mine in Ultra-Light. This was a pretty good match for me and it did a fantastic job of concealing under eye circles and any spot concealing I needed. It is a heavy coverage concealer and a little goes a very long way.
However, the formula is just not a good match for my skin. No matter how I applied this, it just slid off within a couple of hours. No matter what brush I used, what I set it with, it just settled into lines or slid off the area I wanted concealing.
Not a good one for me, I'll stick with my Collection concealer for now.