Well, it certainly has been some time since I posted one of these. My eye shadow was so pretty yesterday that I had to photograph it!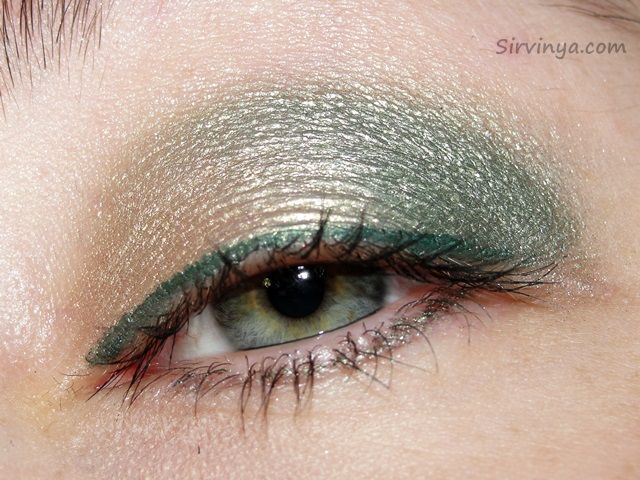 I used:
-Black Radiance Shine Control Primer
-Bourjois Healthy Mix Foundation "51"
-Vivo Cosmetics Baked Blush "Peaches & Cream"
-Urban Decay Primer Potion
-Fyrinnae Pixie Epoxy
-Bare Minerals Ready Duo "The Winner Is..." - both shades over lid
-ELF Studio Shadow "Sand Dollar" - highlight
-MAC Fluidline "Shade" - top liner
-Urban Decay 24/7 Liner "Mildew" - lower liner
-Buxom Mascara
-Laura Mercier Gloss "Rose"