I have a few more of the US release Maybelline Color Tattoos to review. There are some different shades available and I think some of them definitely need to be released over here!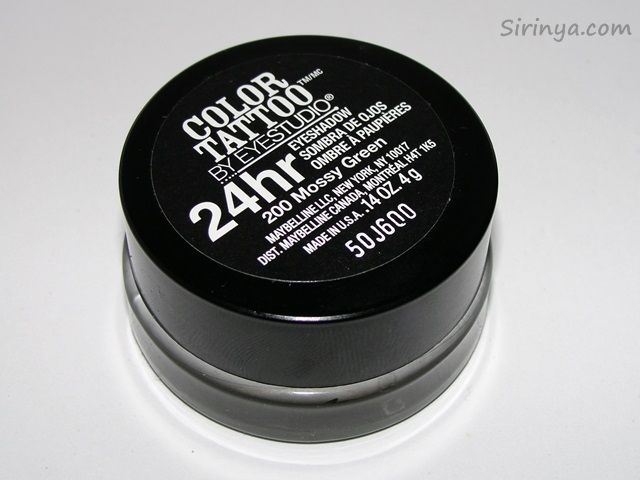 The packaging is quite similar but the Color Tattoos from the UK have a label that matches the colour of the product, but the US releases all have a black label. Maybelline Color Tattoos are £4.99 in the UK and $6.99 in the US.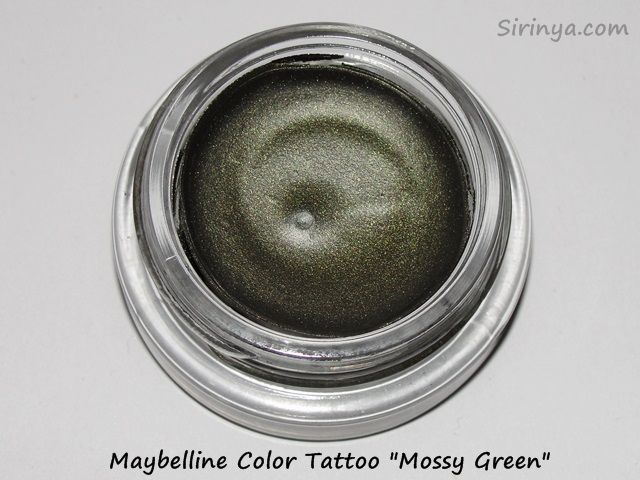 Mossy Green is a deep, dirty green shimmer. It applies slightly olive toned and seems to have some gold tones in the jar.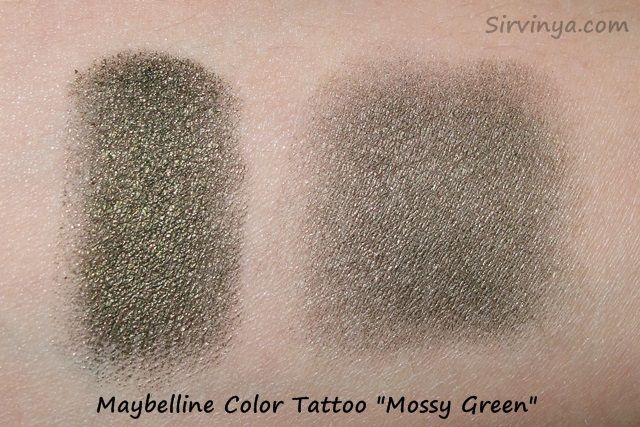 Mossy Green feels a little drier than some of my UK released Color Tattoos so it applies a little on the patchy side. It doesn't quite apply as smoothly as some of the other shades I have. However, it's a rather unique colour. The olive tones show more as you sheer out and there's something of a blackened base. The green highlight colour shows more with a heavy application.
While it does take a little more work to apply to prevent a patchy finish, it does look nice and smoky when applied. As with pretty much every other Color Tattoo I've used, this does not budge when dry, even without a primer. These really are a lazy way to create a great eye look!