Just before Christmas, I treated myself to one of the kits that Bare Minerals was offering. I bought Bring On The Night for £45 and it was packed with goodies! Over the next few days, I will be reviewing the contents.
I have already reviewed the included mascara - Bare Minerals Lash Domination.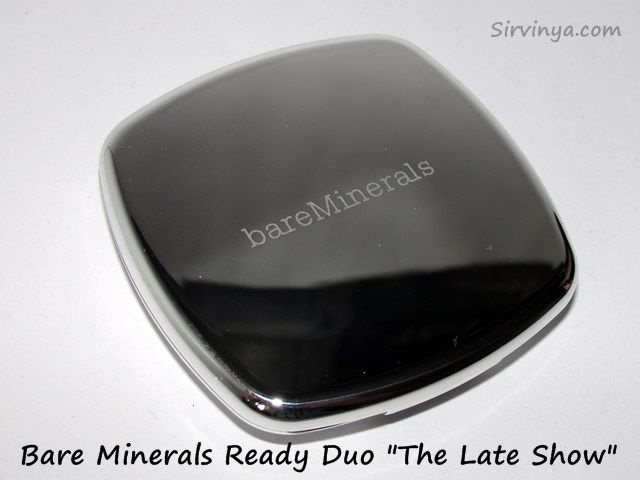 All the items in the kit came packaged in silver. It looks pretty but is a nightmare for fingerprints and bloggers trying to take photos!
Ready eye shadow duos usually contain 3.0g of product and cost £19.00. This duo contains 2.7g of product, just a little less.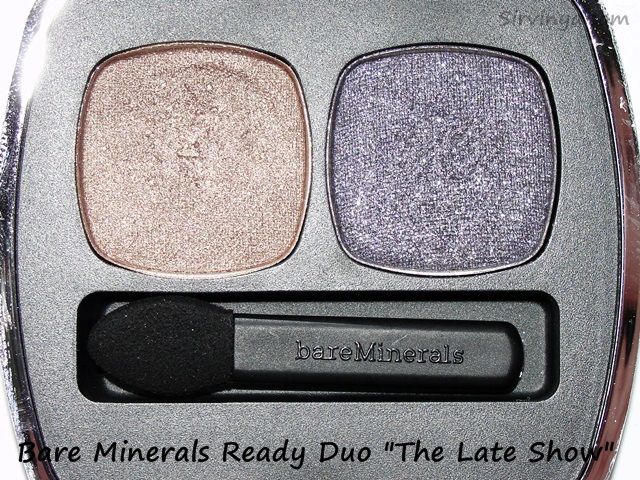 The Late Show consists of a golden, shimmering brown and a silvery purple with silver sparkles.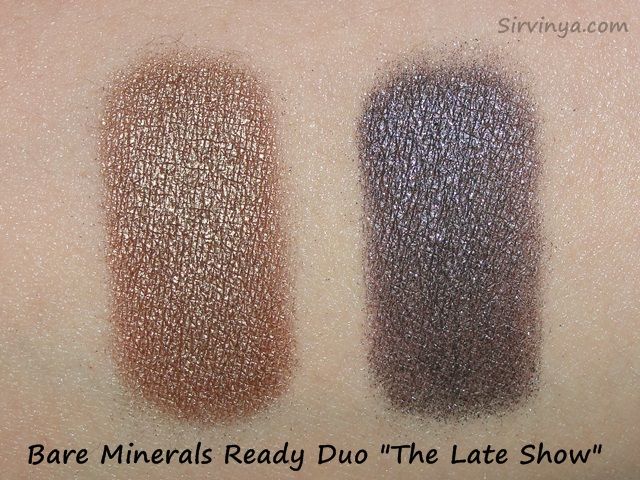 As with all the other Ready shadows I have tried from Bare Minerals, the quality of these is excellent. While the purple was a little drier feeling than the brown, they were both smooth to apply and very pigmented. With a primer they last all day on my lids.