Well, it has certainly been some time since I last posted a mascara review! I've got a few lined up to test and review so hopefully I'll have a few more coming up for you!
I was quite excited when I heard Bare Minerals were releasing another mascara as I've so far loved their Flawless Definition and Buxom Lash (unfortunately, the Buxom line wasn't released in the UK).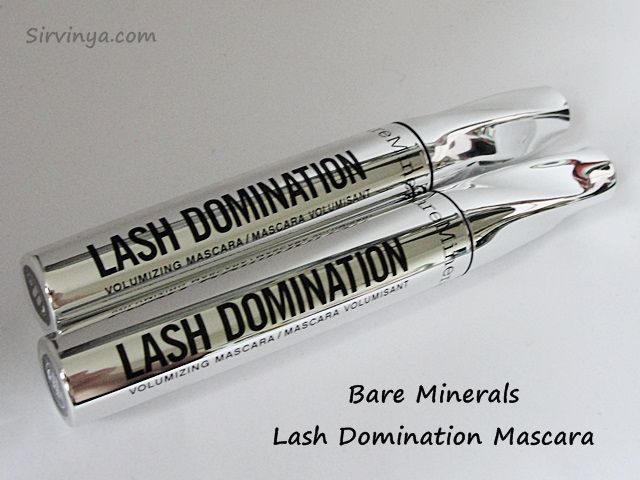 I accidentally ended up with two of them. Somehow. Bare Minerals like to put their new star product in kits so that's how I've got about 5 mini pots of Mineral Veil and two of these mascaras.
Lash Domination is £16.00 in the UK from Bare Minerals stockists and $18.00 in the US.
The packaging is fun, but hard to photograph.
You'll see the lid of the tube takes on the same shape as the wand, which I thought was a fun touch! The wand is pretty unique. It is the flexible rubberized wand that I prefer but it has been twisted into a helical shape. I suppose this helps to grab and coat the lashes.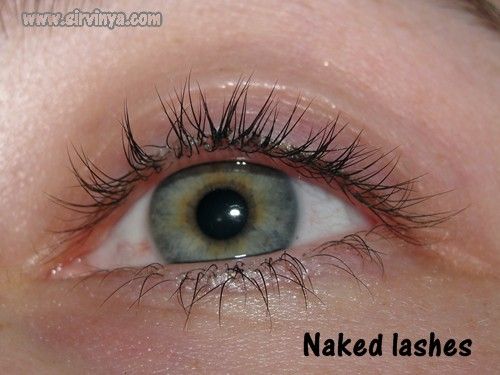 I still don't have a new photo for my naked lashes.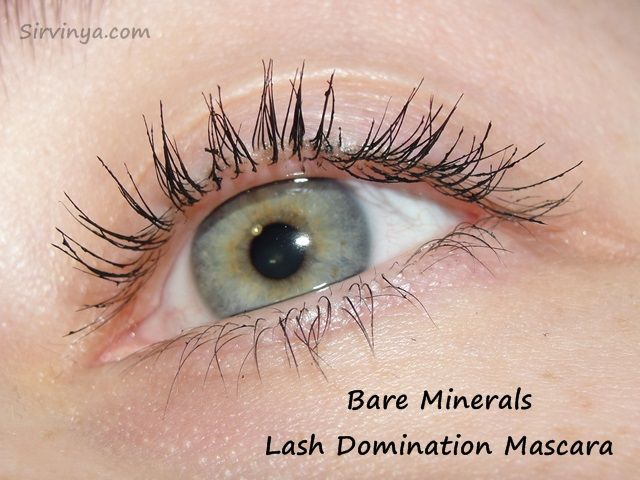 I don't love it.
It's a very wet mascara that takes quite some time to dry on me. I feel like I'm removing lash imprints from under my lower lash line each time I apply this. And that's a couple of minutes after I've applied. I also end up with a few globs of extra mascara that end up on the tube and lashes. I tried both tubes and they're both like this.
However, it does add a lot of volume and it's a deep shade of black which I like. Once it's dry and tidied up, it looks great and doesn't flake on me. It's just a hassle to get to that point. Not straight in the bin material, but nothing that inspires a repurchase.