I've got a good collection of Maybelline's Color Tattoos going now, with a mix of shades from the UK and from the US! Here's one that I don't think has appeared in the UK yet.
The packaging in the US is slightly different, with plain black labels on the lids. The glass jar is the same though! Maybelline Color Tattoos are £4.99 in the UK and $6.99 in the US.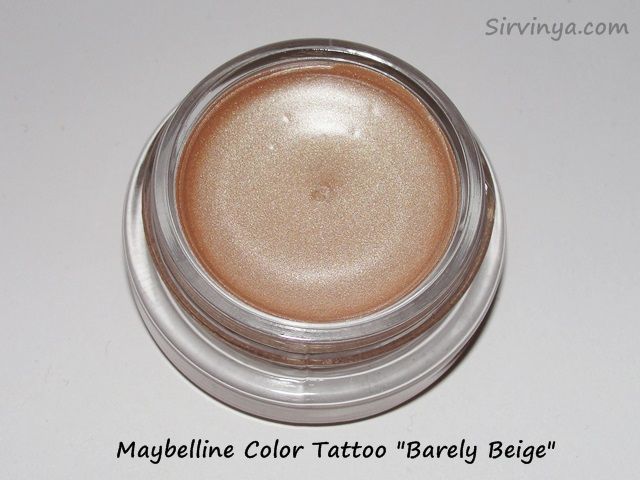 Barely Beige is a metallic light cream. I'd expect beige to have more of a brown tint than this does. It leans towards cool with a shimmer that has some pale silvery tones.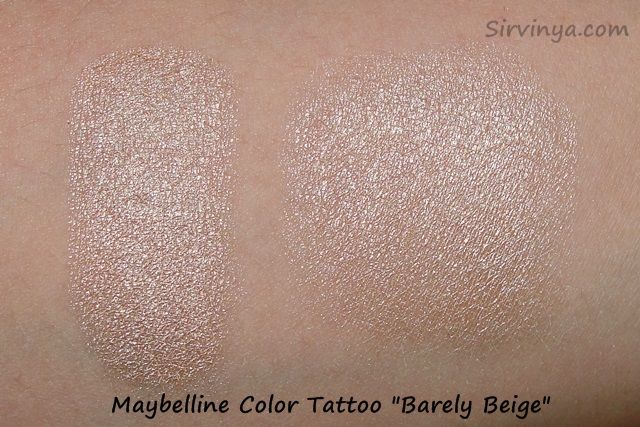 It's smooth to apply but has a slightly drier texture than some of my other Color Tattoos. It's still nicely pigmented, but blends out quite sheer due to its light colour. It sets and lasts all day on me as with other Color Tattoos.
I like this one as a single colour eye look for when I'm applying in a rush. I pair it with some olive eye liner and plenty of mascara for a very, very quick and easy look.