I've actually had this photo ready to be posted for a while now. Oops, just never got round to writing the post! I'm trying not to haul much at the minute as I'm trying to trim down my stash somewhat. But I found bargains.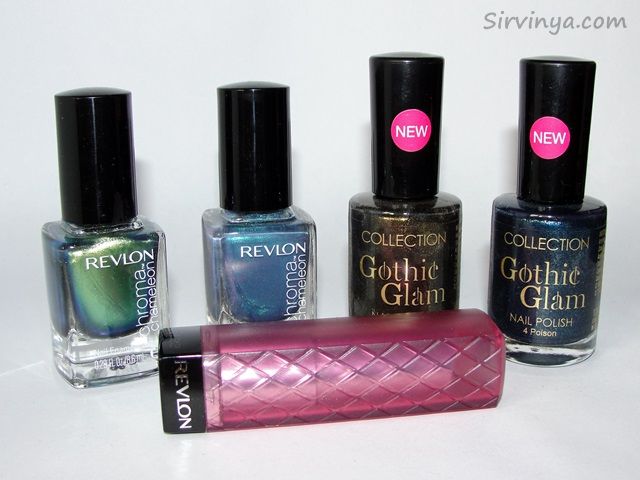 Boots were having a 3for2 on a lot of the make up, so I got:
-Collection Goth Glam Nail Polishes "Poison" & "Deadly"
-Revlon Lip Butter "Sugar Plum"
I had been eyeing up those Revlon duo-chromes for a little while but felt they were a little over priced at full price. I found them in Poundland for the grand total of £1 each.