I completely missed out on buying any Tarina Tarantino from Sephora when I visited Atlanta in 2011. Then, of course, the brand had left Sephora when I was able to get there again in 2013.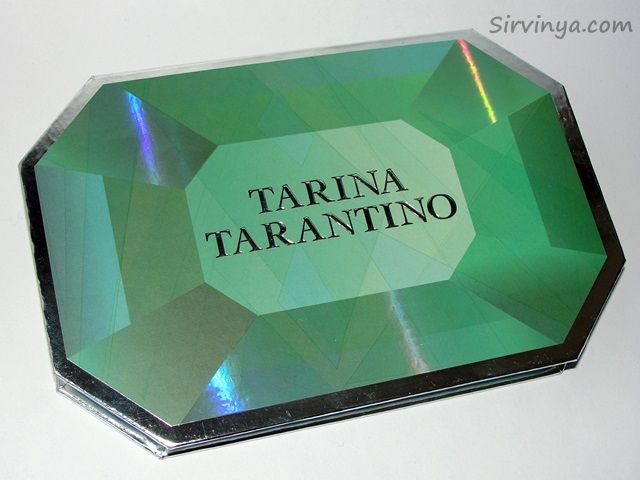 I first saw the Emerald Pretty palette when Temptalia featured it and it immediately went onto my wishlist for my 2013 trip. Then the brand when on sale at Sephora so I was able to get this for a reduced price (thanks to Sparklecrack!).
This is currently for sale on the Tarina Tarantino website for $36.00, I think I paid closer to $25 in the sale. You get 6 shadows of 2.5g each, so you are getting a lot of shadow for your money!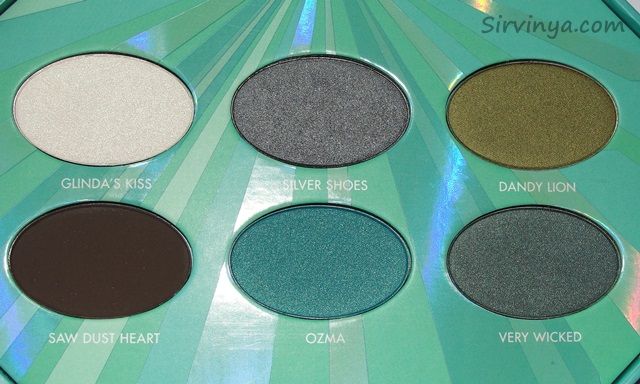 The packaging is very pretty, but a little excessive. The case looks like a cut emerald with holographic reflection, lovely in bright light. But when you open it, you can see there's a lot of wasted space. The palette is also quite thick, more than it needs to be. There's a small mirror in the lid.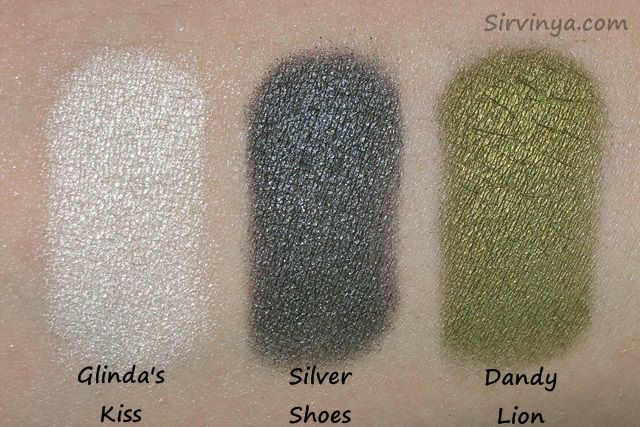 -Glinda's Kiss - pearly white shimmer with a touch of green to the iridescence
-Silver Shoes - deep shimmering silver with a slight purple hint
-Dandy Lion - rich, metallic olive-gold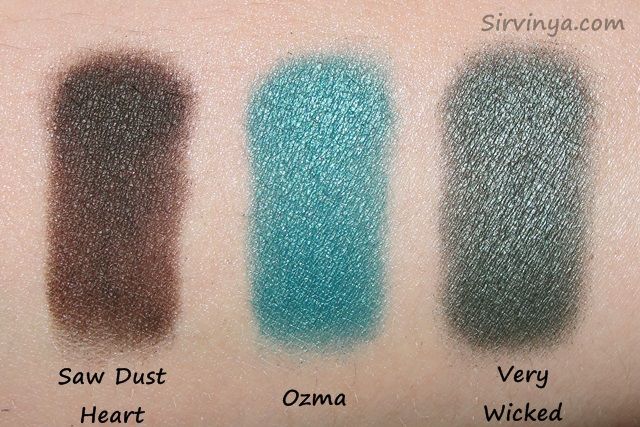 -Saw Dust Heart - rich, matte dark brown
-Ozma - bright turquoise shimmer
-Very Wicked - dark, shimmering greyed-green
Overall, the shadows are of excellent quality! Very Wicked does work best with a primer, it can go a little too grey for me when worn without.
My main issue is a lack of a balanced colour range. I found it quite hard to do a complete eye look without needing a lighter shade for the lid. It's perfect for a really dramatic look, but lacks that lighter lid shade.
The shadows last all day on me when worn with a primer, but I found Ozma stained a little and needed more careful removal.