I've had my hands on this for a little while. MUA's newest star product seems to be regularly sold out at my nearest Superdrug. Probably because you're getting a pretty awesome highlighter for £3. I was lucky enough to find one on the shelf a while ago so I made sure to give it a good home!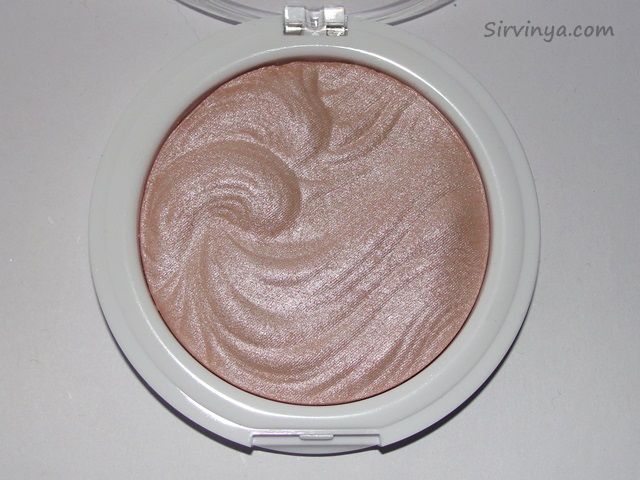 This is all fancy with a swirly pattern! In the pan this is a pale creamy pink. It's very pretty!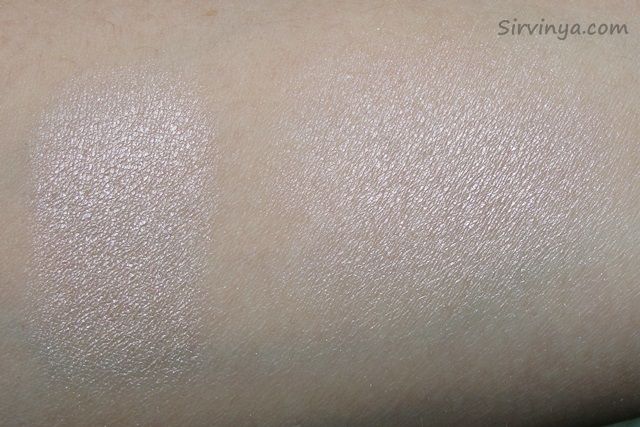 Highlighters are so hard to swatch! When applied this is a shimmering pale pink. It has an almost metallic finish which is interesting. You do need to only apply a very small amount and blend well as I've found a heavy application looks frosty, rather than glowy.
It does last well on me, but it does begin to fade around the 8 hour mark. Well worth picking up if you see it on a stand!