I think so far all my Bobbi Brown reviews have been of their Gel Liners! Today is no different, here's another one!
The packaging is pretty standard for gel liners, a clear glass jar and a lid with a seal. The glass jar is much better than a plastic one for preventing the liners from drying out. Bobbi Brown gel liners are £17.50 from Bobbi Brown stockists. There's quite a good shade range, Debenhams have 17 shades listed.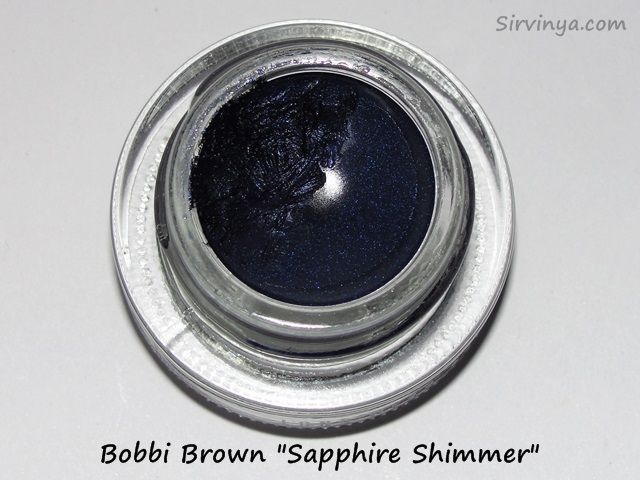 Sapphire Shimmer Ink is a deep, shimmering navy blue.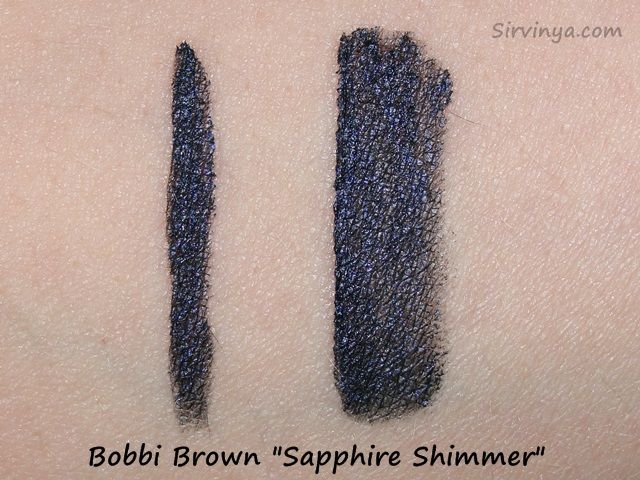 When applied you can see that this liner has a very deep blackened base, it's not apparent in the jar. The deep base shows off the deep blue shimmer much better than a purely blue liner would. This also means that it's pretty opaque and doesn't take more than a couple of layers to really show the colour. As with other gel liners I have from Bobbi Brown, I have no problems with fading. It will last all day on me once set.