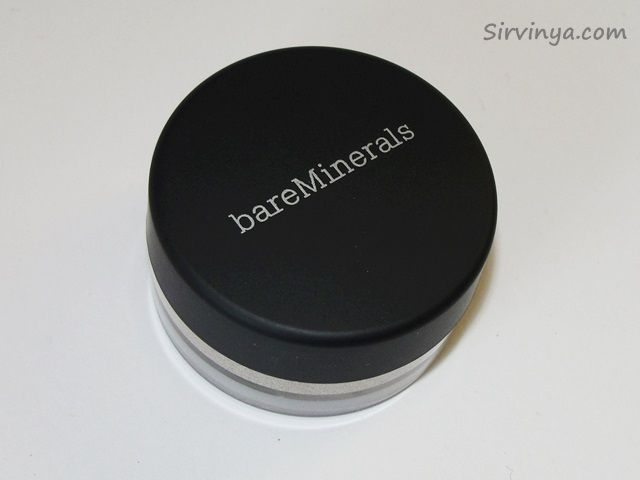 This is an interesting little thing I bought from Sephora. I got a kit containing this eye shadow after Sparklecrack showed me it. The eye shadow is in the usual Bare Minerals packaging, but the eye shadow is anything but usual!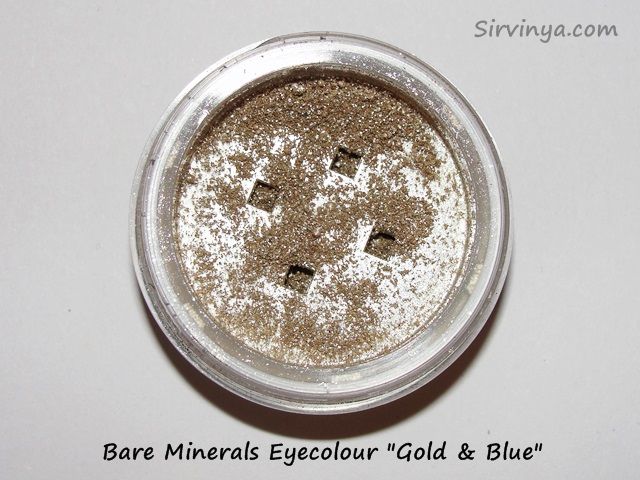 In the jar Gold & Blue is a pale, cool toned gold. It's a little chunkier than my other Bare Minerals shadows. The eye colours are £14.00 each ($14.00 in the US, ouch) but as far as I can tell you can't buy this colour individually. You do only get 0.57g of product.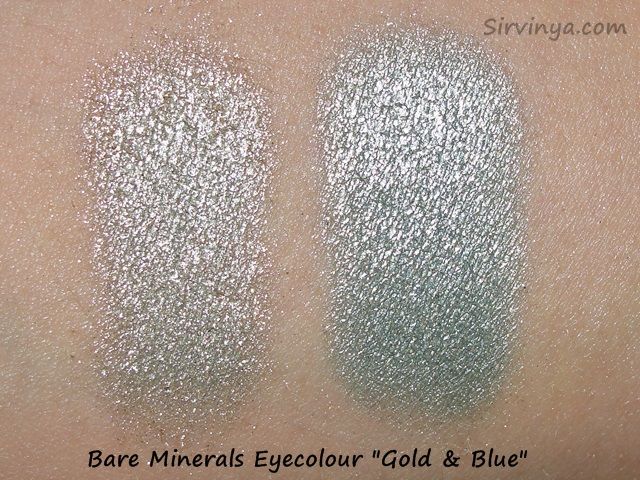 When you initially apply this shadow, it's the pale, cool toned gold with shimmer as it appears in the pot. But as you apply any pressure it turns a light blue! The more you rub the shadow, the bluer it goes. On the left I tried to swatch as lightly as I could and it still showed blue. I used more pressure on the right to get the bluer tone.
It's a neat idea, but it's pretty much impossible to get the gold on its own, as you need to sweep or pat this onto the lid, you are always going to get some of the blue showing through.
Still, this lasted as well on me as other Bare Minerals shadows. I get this lasting all day on me other my usual primer combination of Urban Decay Primer Potion and Fyrinnae's Pixie Epoxy.