I love these little trios from Wet n Wild! The quality of most of them is pretty good (you do get the odd one that's not great) and they're really cheap. I do with they were easier to get hold of in the UK though!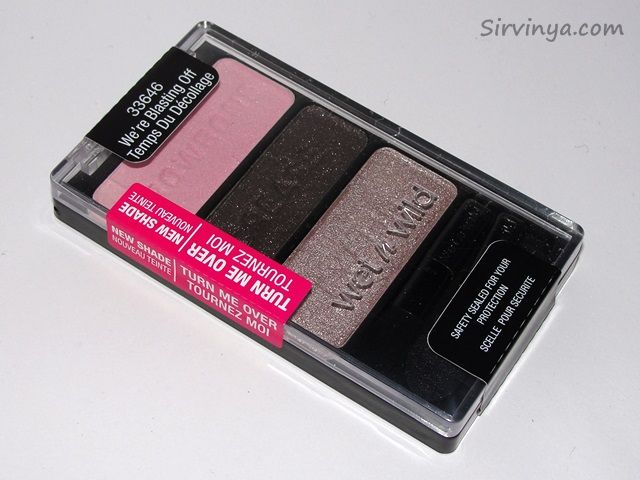 These trios come in very cheap feeling plastic cases. This does help keep the cost down but doesn't work so well if you want to travel with them. I didn't dare take any of my trios with me on my recent trip the US, I was sure I'd be met with powder everywhere when I opened my make up bag!
You get 3.5g of shadow for around $2.99.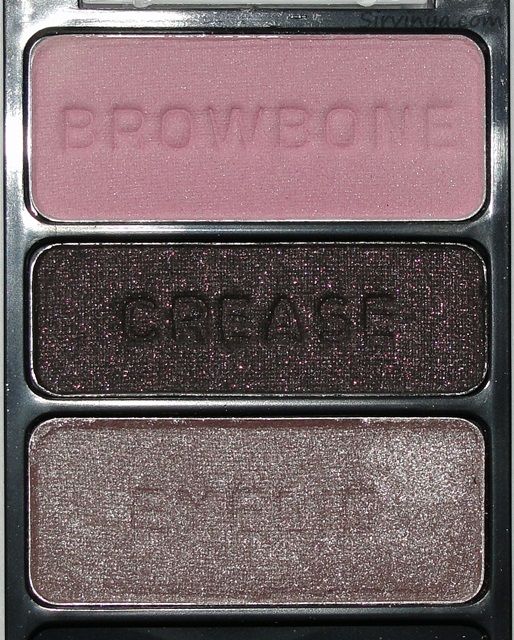 Each shadow has a pressed label showing where to use that colour. I ignore these of course! The pink is a bit too deep to use on the brow bone and works well as a lid shade. The bottom shade is much softer in texture than the other two and is already crumbling from just opening and closing the case. The two remaining shades are pressed a bit more firmly so are surviving better.
The top shade is an almost matte, lightish pink with the barest hint of golden shimmer. The middle shade is a very deep shimmering brown, almost black, with a pink sparkle. The bottom shade is a metallic light taupe-grey with a very slight pink tone.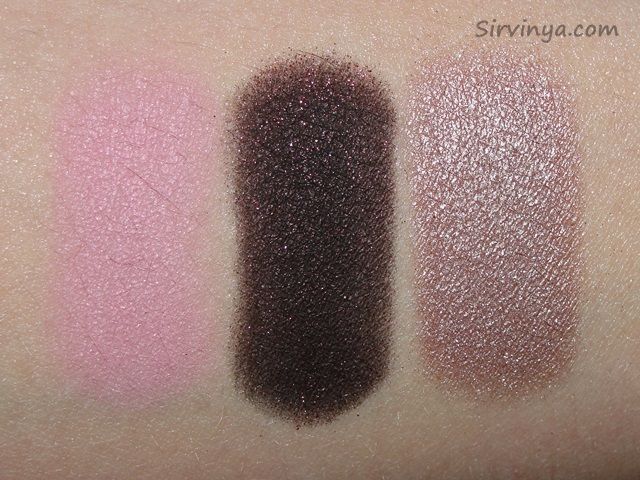 All 3 shades are fantastically pigmented. The pink isn't quite so much as the other two but it shows up true to pan over a primer. The middle shade is so intensely pigmented that you only need to use the tiniest amount and blend they heck out of it to use as a crease shade! I like to use it as a top liner as it's so deep. The last shade is a smoothly metallic taupe and looks fantastic on the lids.
I find that you definitely need a primer with these. While the pigmentation is amazing, I find that they fade quite quickly on my lids if I don't use a primer.