Three new shades of gel liner were released by Maybelline some time ago. I'm a huge fan of these so I had to grab all 3 when I saw them!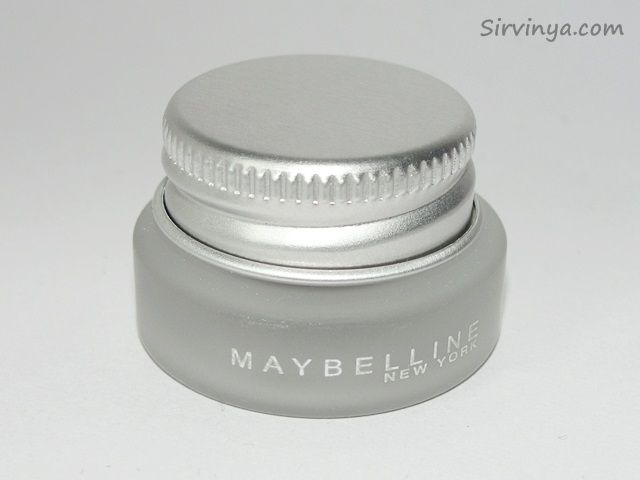 These actually come in a cardboard box with a brush, but I don't have the brush any longer. It's actually a usable brush but I prefer one I had bought myself. The packaging of ours are a little different to the ones in the US. Ours have a frosted glass jar with a metal lid, the ones I have from the US have clear glass jars and a plastic lid.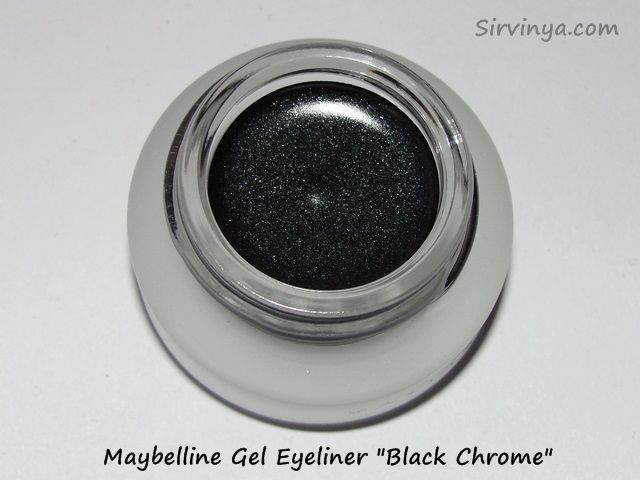 Black Chrome is exactly what it says on the label - a black with a chrome shimmer. The black base isn't greyed by the shimmer and the chrome gives it a nice metallic effect. They're £7.99 and well worth every penny!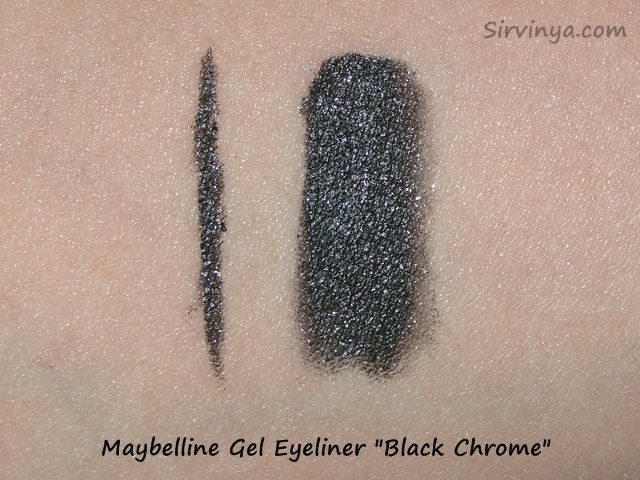 As with the other gel liners I have from Maybelline, this has a great level of pigmentation. The black base is nice and crisp and the chrome shimmer is visible and even when applied. It's a definite shimmer to the finish rather than a glittery addition. Maybelline's gel liners last really well on my top lash line once they've set. They can smudge a little if I apply them as a lower liner, due to my eyes watering during the day. But as top liner, this will sit there until I take it off.