While I love loose mineral foundations and eye shadows, I've not used much in the way of loose mineral blush.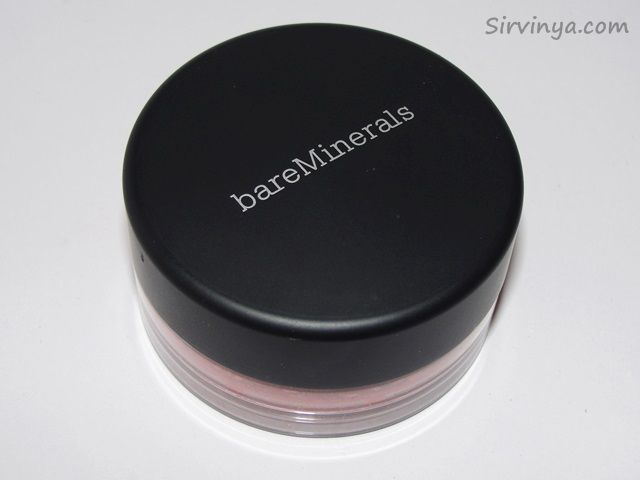 Packaging from Bare Minerals is pretty standard across the range. Most of their loose powder products come in clear jars with a black lid. You do get a very small amount of product in these. They weigh in at 0.85g for £19.00 ($19 in the US), which is not very much at all! Though this does come without the various binders needed for a pressed product.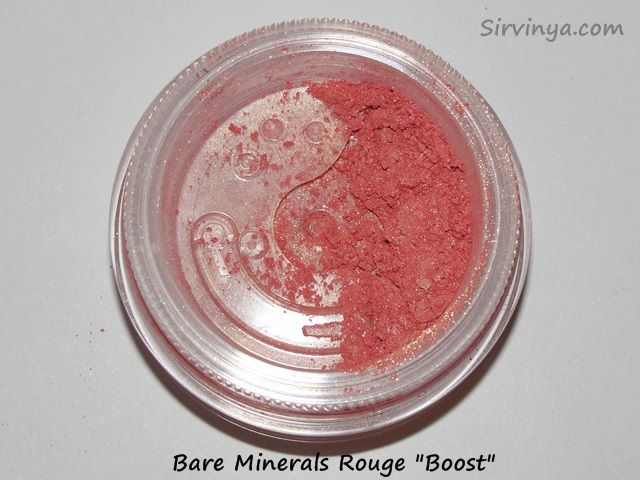 The loose face products come with a sifter that turns so you can close it. Pretty handy for travel! Boost is a bright peachy-pink with golden shimmer. This may have been an exclusive shade for the set I bought.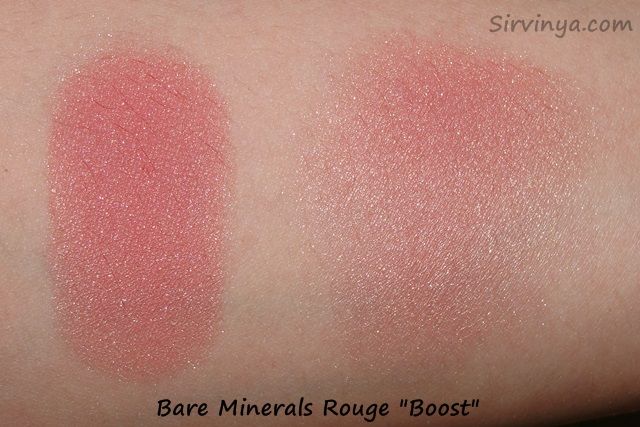 This looks like a very bright blush in the swatches! It can apply like that if you layer it quite a bit but I prefer to blend it out a little more. It's really pigmented but does blend easily. It lasts around 8 hours on my skin, with a hint of fading after then. The shimmer fades first but the base colour sticks around a little longer.
I definitely prefer pressed blushers to loose, just for ease of use (though I'll happily use powder foundation and eye shadows!) but you just have to remember to add a little at a time!