The range of Color Tattoos from Maybelline have been an instant hit for me. I love the pigmentation and how long they last on my lids. So I was rather excited when I spotted a duo-chrome shade sat on the shelves in Superdrug.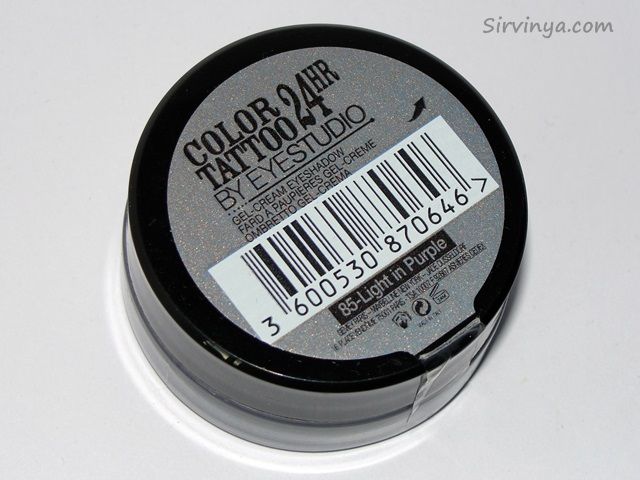 Light In Purple came out with a few other shades, designed to be used as layering shades with a matte black that was also released. The Color Tattoos are £4.99 from Maybelline stockists and Light In Purple is still listed on the Boots website so I assume it's now part of the core range.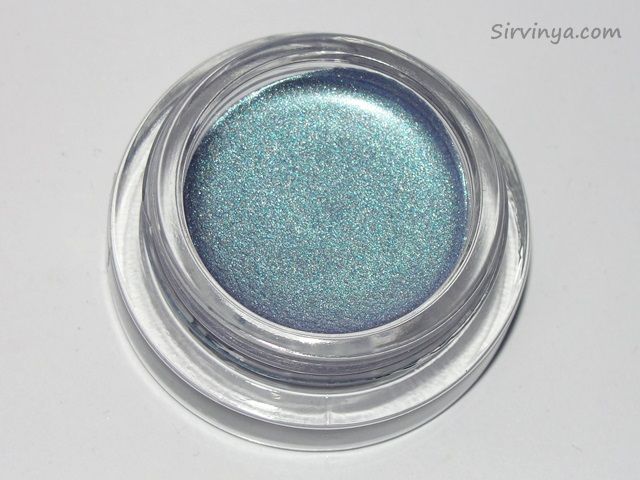 This is a rather pretty colour in the pot. There's a base of aqua that shifts into a lilac, it's neither one colour nor the other.
You can see the base of purple is showing more in the swatch photo but when worn, you can also see the aqua. This reminds me a lot of MAC's Tilt shadow and I have layered it over the Maybelline in the past.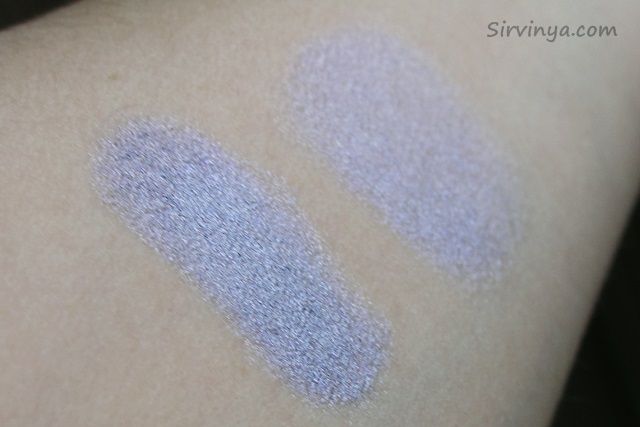 After some arm contortions, I managed to get a pretty good demonstration of the colour shift. There's almost no aqua to be seen at this angle.
This lasts as well on me as other Color Tattoos I have, that's pretty much all day with no sign of any creasing or fading. Not bad for a £4.99 eye shadow!