I first reviewed some of these shadows back in February 2012 and I've had a few more colours added to my collection since then! These are pretty great for a drugstore item and are well worth a look! Have a look at my original post for more about the packaging.
I'm a huge fan of purple so I couldn't ignore this one! I think this one was a limited edition as I can't find it currently for sale. It's worth looking on ebay for though. The Color Infallible shadows are £6.99 from places such as Boots and Superdrug, quite often there are limited edition shades (and there are colours in the US we don't have here, but that's another post).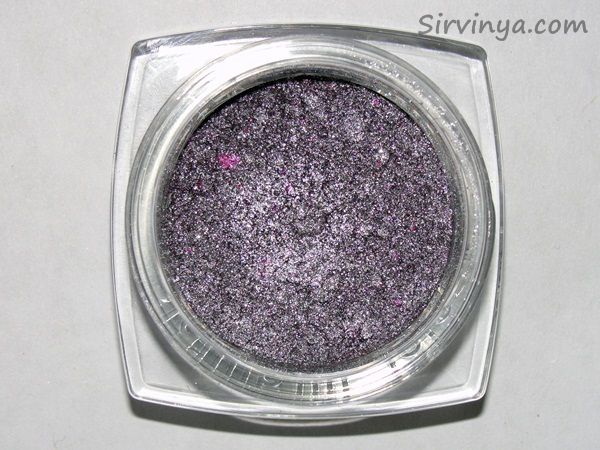 In the pot, this is a shiny looking silvery lilac. It has a touch of sparkle but nothing as obnoxious as glitter.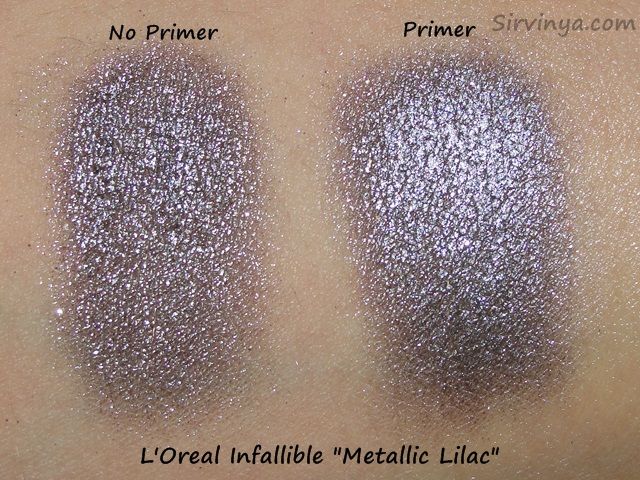 These apply so richly pigmented! Even without a primer you are going to get fantastic colour pay off. I do find they crease on me without a primer, but almost everything does these days. It has a lovely, rich, metallic finish and applies true to the pot colour when used over a primer.
I find a slightly denser, synthetic brush is best to apply these. They sit between a powder and a cream and the texture can seem a little odd at first. My usual eye shadow brush (MAC 239) doesn't quite have the right texture of hairs to work best with these. Your (clean!) ring finger will work quite well too.
They do last all day on me with a primer with no fading or creasing. I haven't tested them to the full extent of 24 hours but they stood up well to the heat in Atlanta!