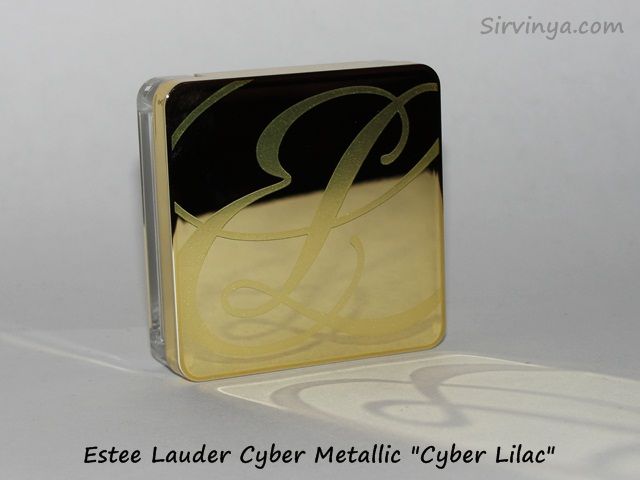 I love these, I seriously love these.
I saw a lot on the blogs when Estee Lauder first launched this shadow range, but not a lot since. I basically wanted them all, they looked amazing. They're not cheap though. They come in at £19 for 0.9g. That's not a lot of eye shadow for a lot of money. But I do plan on buying more.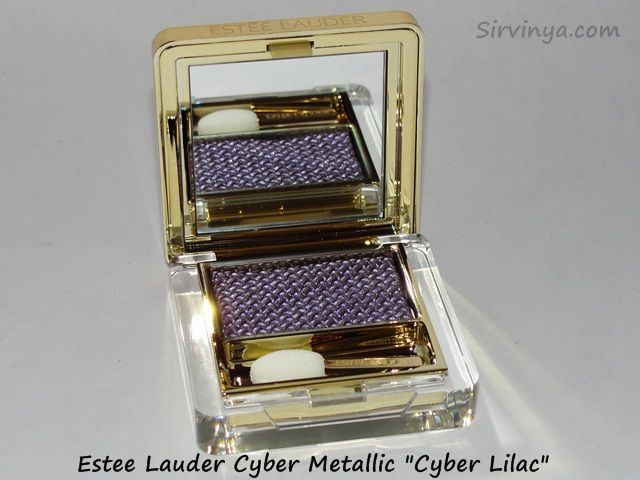 The packaging is rather sumptuous, it's gold and blingy. There's a decent sized mirror in the lid, but space is wasted with a sponge applicator. The shadow itself has an interesting pattern. So, of course, I don't want to use it and ruin the pattern.
Cyber Lilac is a straight up metallic lilac. It shines so much in the pan! The metallic finish glows and isn't obnoxious. There's an amazing depth to the colour.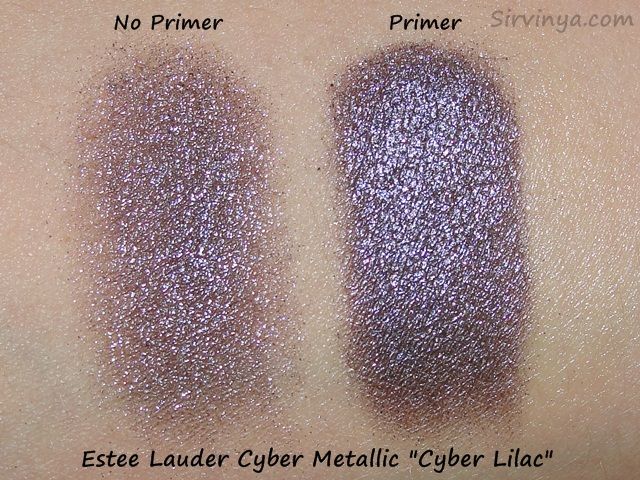 The texture on these is amazing. They're creamy and so, so smooth to apply. As with most purples, this does work best with a primer as I find it leans towards grey a touch after a few hours without primer. The metallic finish really comes out when applied over an eye shadow primer and I find that it doesn't budge until I take it off.
I am definitely planning on buying more of these, I just wish they weren't quite so pricey for the amount you get!