I need to get to a larger Superdrug again soon so that I can grab a few more Accessorize goodies!! I bought this a while back when I went to Meadowhall.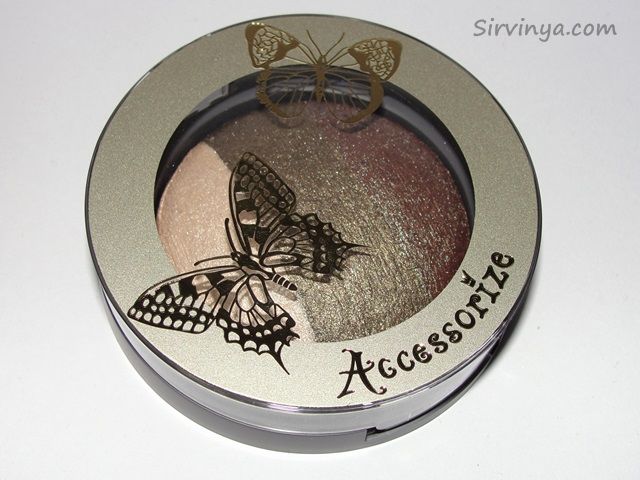 Today I have a baked trio eye shadow in Heavenly. You get 12.5g of eye shadow for something like £6. I can't find a price online for the trios but the face products around the same size are that price.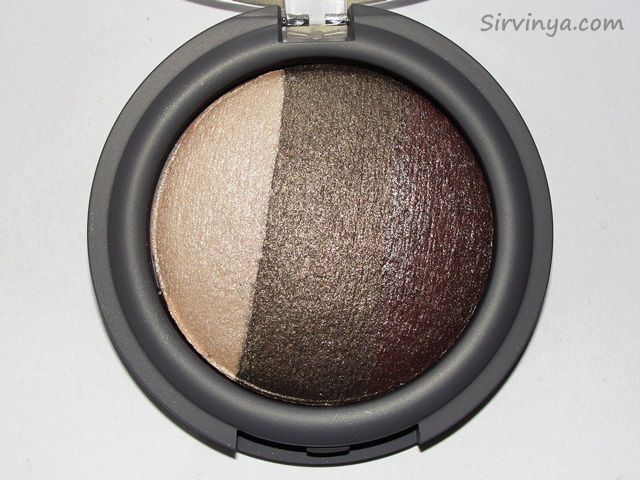 You get a nice mix of smoothly shimmering shades here. A creamy champagne, a brownish taupe and a warm toned brown with a strong blue-green shimmer. The stripes are wide enough to actually use and the nicest shade has the longest stripe, which I appreciate!
The two darker shades have really amazing pigmentation. The lightest shade is a touch on the sheerer side but I've managed to build it up to use as a lid shade over a sticky primer. They're nicely smooth in texture but do have that slightly dry feel that baked shadows tend to have. You can use these wet, given the baked finish but I prefer to use Fyrinnae Pixie Epoxy rather than actually foiling them.
A primer will help these last a good 8 hours on the lids. Without one they do fade rather quickly. Also, baked shadows don't tend to stick as well on bare skin so they show best with a primer.