I was lucky enough to get my hands on the upcoming Aqua collection from Sleek MakeUp the other day and I have been testing

the bits out for you ever since!
I'm starting with what ended up being my favourite from the collection, the blush in Mirrored Pink. Sleek's blushes retail for £4.49 and you get 8g of product. The packaging on their blushes is great, it's solid black plastic without any wasted space

for an applicator. The case is the usual black, but it comes in a very pretty box!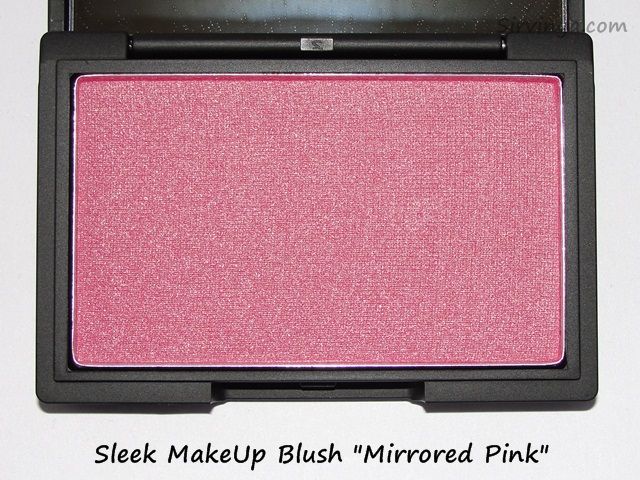 Mirrored Pink is a lovely mid-depth, slightly cool pink that has a large amount of golden shimmer. It's not like Rose Gold at all, that is much peachier. This has a tru

e pink base.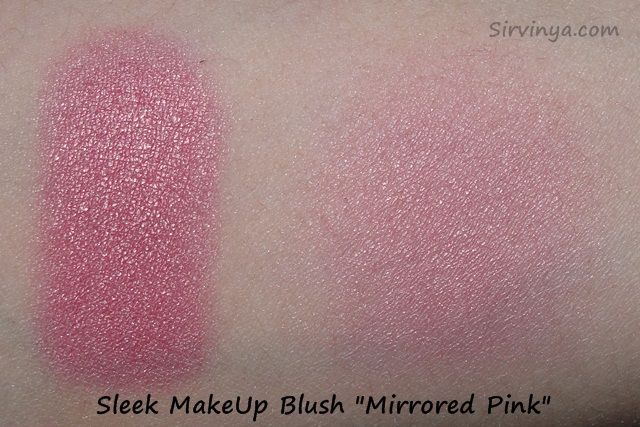 As with all the blushes I have tried from Sleek MakeUp, this one has a huge amount of pigmentation! You need to go carefully and make sure you blend. It is easy to overdo this, it has a slightly dry texture that means you really need to pay attention to the blending. I do notice slight

traveling of the golden shimmer throughout the day though, but the base colour lasts nicely on me.
The Aqua Collection from Sleek MakeUp will be available for a limited time from March 13th

.
This was provided free for review but this has no e

ffect on the review given.