I bought this just before Christmas, but as I'm always behind in my reviews

, I thought I'd do this one in February!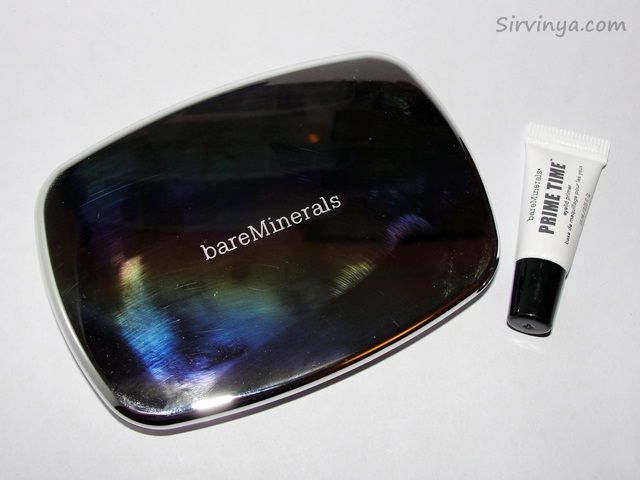 Bare Minerals released two limited edition 8.0 palettes from their Ready Shadow line (their pressed shadows). They were £35 each and also came with a mini eye shadow primer. I was lucky enough to catch Debenhams during their pre-Ch

ristmas sales so I paid a little less for mine!
The palette is a very neat, little case. It's not too thick but you still get a large mirror and a total of 8g of shadow. The case is mirrored itself and is a complete finger print mag

net!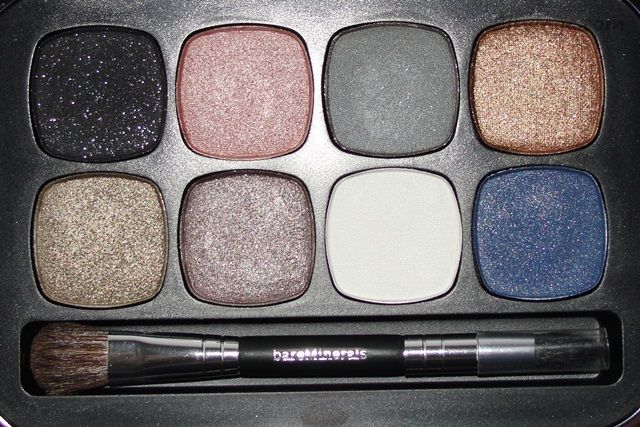 I went for The Finer Things which has cooler shades. The other one was based off golds and bronzes (Mum got that one for Christmas, those shades suit her much better than me!). Four of the shadows are richly shimmery, almost metallic, two have mo

re of a satin finish and two are matte. They all have a very soft and smooth texture.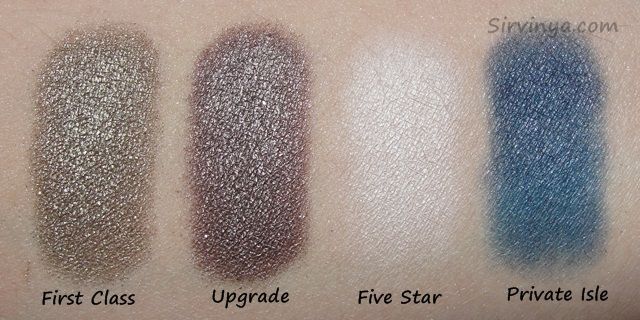 I had no problem with pigmentation with any of the shades. Even the matte white and grey were smooth and pigmented. The shimmering shades do throw up a little powder, but

they're just so smooth and lovely to use that I can forgive that!
These last all day on me over primer. They will fade without primer, but I have relatively

oily lids anyway.
I am definitely planning on trying out more of the Ready range, I've liked their loose shadows in the past but this w

as my first time using their pressed. Looks like they've got their formula spot on!