I got so many requests to buy this and review it when I mentioned that I was going over to the US. Unfortunately, I completely forgot to buy it there (I didn't look that closely at Rimmel since I can buy it over here). Not long after I

got home, it was released in the UK so I was able to get one anyway!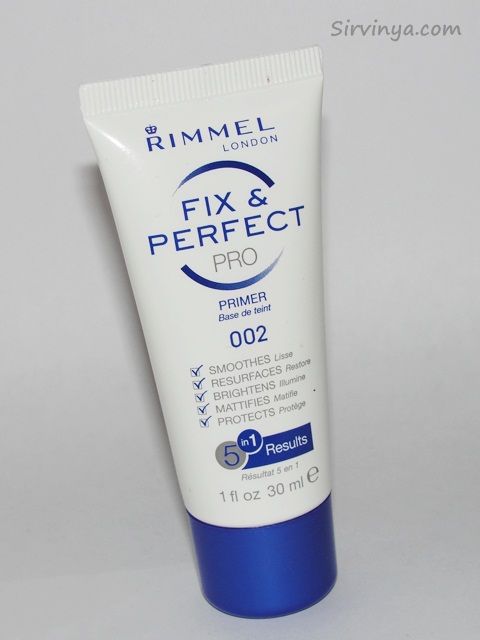 This is available from Rimmel stockists (for me that's Boots, Superdrug and Tesco) for around £6.99. You get 30ml of product in a white and blue squeezy tube. It's a white liquid-gel, not quite liquid but more runny than some other primers I have. It has a very slight hint of fragrance when first applied but that quickl

y fades.
You do only need to apply a very tiny amount of this and it

glides

nicely over the skin, leaving a very smooth surface for your foundation. As for the 5 claims on the front, I'm not too sure. It definitely smooths and resurfaces but I don't notice any brightening effect. I do notice a very slight mattifying after applying this, but definitely not to the extent of my Black Radiance primer.
It does

help

my foundation last a little longer than without primer, but I still need to powder or blot after about 5 hours. I like it, but I don't love it. I'll work my way through this tube, but I can't see myself buy

ing it again.