It's time for another review that I should have done ages ago! Yet another Atlanta purchase this time, I've still got a few to work through before I

go later this year!
I didn't end up buying much from Physicians Formula in 2011, it's a bit more expensive than the other brands in the drugstores and I hadn't really researched many reviews. I did spot this eye liner trio for around $12 though, I think it was from Ulta. These are supposed to be the best shades f

or green eyes, several sets were available for different eye colours.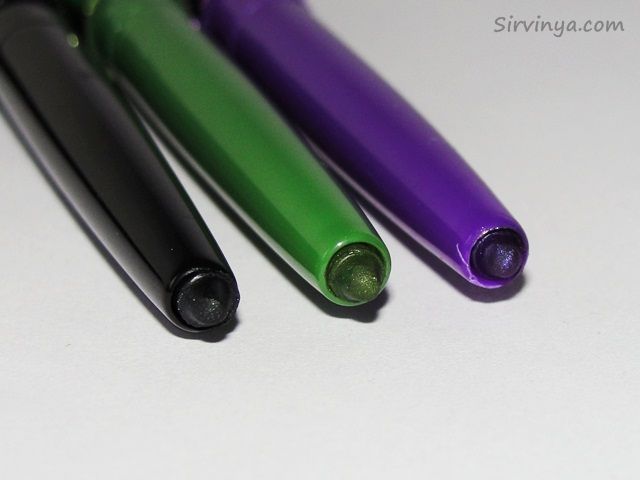 Even though I have green eyes anyway, I was attracted to this set with the bright purple and green! Th

ey

don't have

much

shimmer, the black has a touch of green

sparkle to it.
They come in twist up pencils, with a sharpener concealed at the end. The liner can twist back down again, which I love. It

can get a little annoying when they don't do that!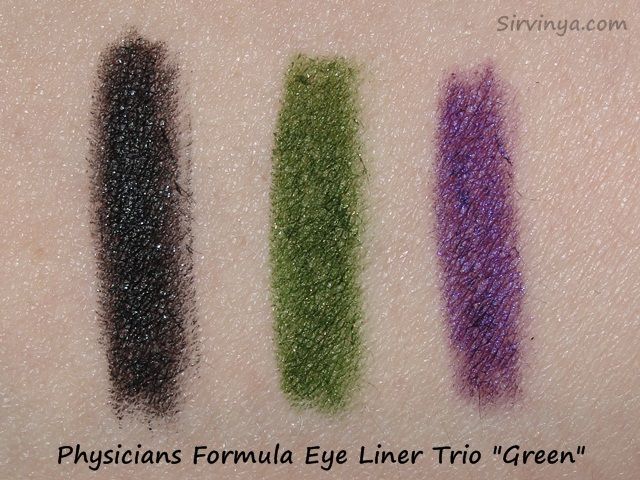 The pigmentation on the green and black was pretty good, but the purple was a bit more disappointing. It applied a little patchy and sheer. The texture of all 3 wasn't the creamiest I've known, it has a touch of waxiness about it. They work best on my to line my lower lash line and when applied they will last all day. The purple can fade a bit more than the green and

black though.
I do plan on buying some more bits from Physicians Formula this time round, I've got my eye on some

of those shimmer palettes!