This came out a little while ago but as far as I know, it

i

sn't limited edition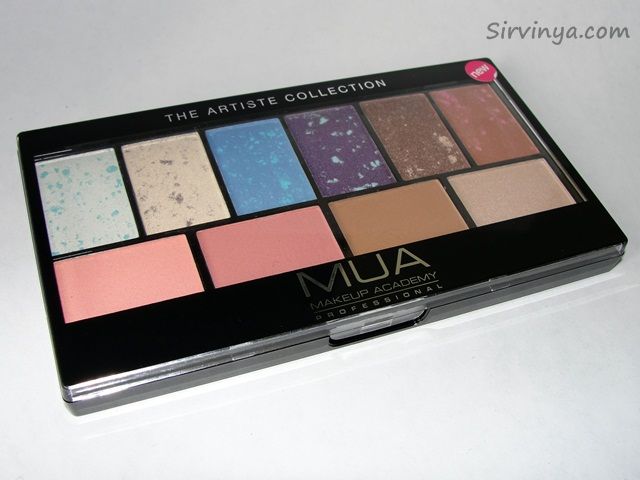 The MUA Artiste Palette was a slightly different concept for MUA. We're all familiar with their eye shadow palettes (of which I have reviewed a few, just check my MUA Cosmetics tag). This one, however, also contains blush, bronzer and a highlighter. It's available from selected Superdrugs and the MUA site for £6

.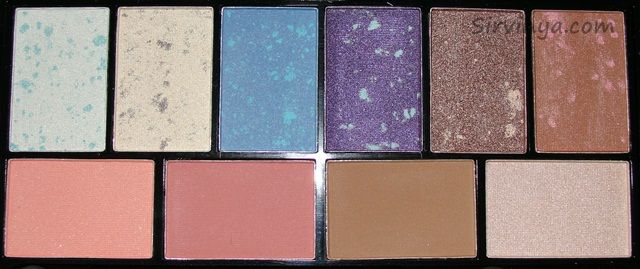 Instead of the round pans that we're used to, this palette contains 6 very large, rectangula

r pans of eye shadow across the top. They're all a mix of shades and look very pretty! They range from an almost white, minty green to a rich brown. One of the shades, the one on the very right is matte but the others have differing levels of shimmer.
There are two blush shades on the bottom to the left, one is a golden peach with a touch of shimmer, the other is a more matte pink. The bronzer is also matte, but a little orange on me when applied. That might work better for those with slightly deeper and warmer complexions than I have. The final product, the highlight is an icy pink that almost reaches white. It's nicely glowy and doesn't seem to

end too frosty.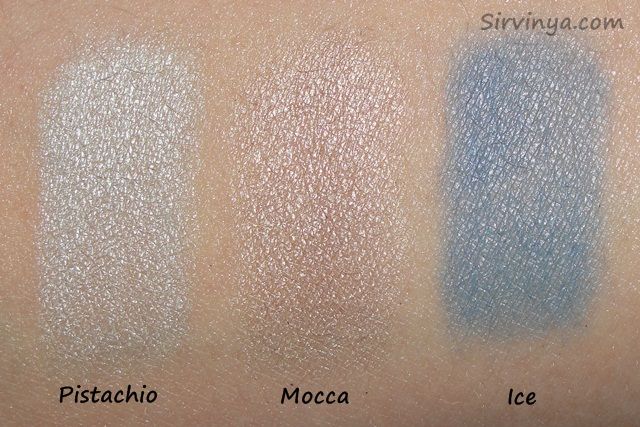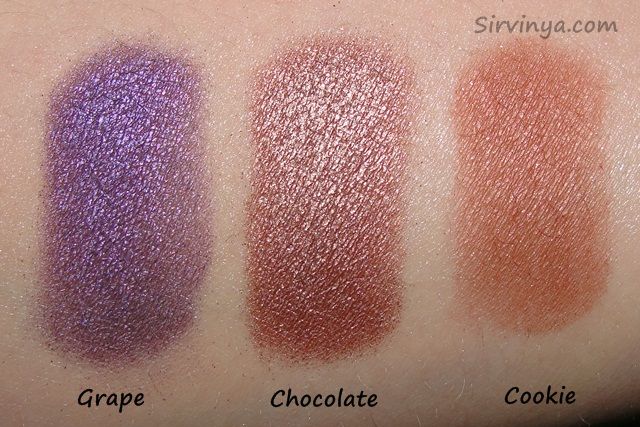 The quality of the eye shadows was a little hit and miss for me. I was hoping for a little more variation with the mixed in colours but the sections are too small for that so they just mix in. I found the first three, lighter, shades to be a little sheer and powdery feeling as I tried to build them up. Mocca, the cream shade with grey seemed like a very interesting mix but it didn't really come through on my lids. The three shades on the right fared a bit better. The purple, Grape had a bit more pigmentation but still wasn't amazing. The first brown, Ch

ocolate

was definitely the best of the palette though. Ice, the blu

e

shade performed very poorly, applying patchy and fad

ing very quickly to a grey tone.
The face products worked quite well. The pans were just about big enough for me to use my Illamasqua blush brush with, but I still had to be careful not to pick up something from a neighbouring pan. The two blush shades worked really nicely on my skin tone and I'm quite a fan of the shimmering peach, Pink Sparkle. I mentioned earlier that the bronzer didn't quite work for me an

d the highlighter was pretty nice.
To me, this palette doesn't quite match up to the high standard I've come to expect from MUA's eye shadow palettes, but this

could

still work quite nicely for a travel palette. MUA put out some amazing products, this just didn

't work quite so well for me.
Go and read Liloo's blog! We have a blogging date every

Sunday

night!