MAC have released a whole bunch of Mineralize products over the years and I've bought a couple of their Mineralize Blushes. I don't like them quite as much as their regular pressed blushes, but the

y're not bad.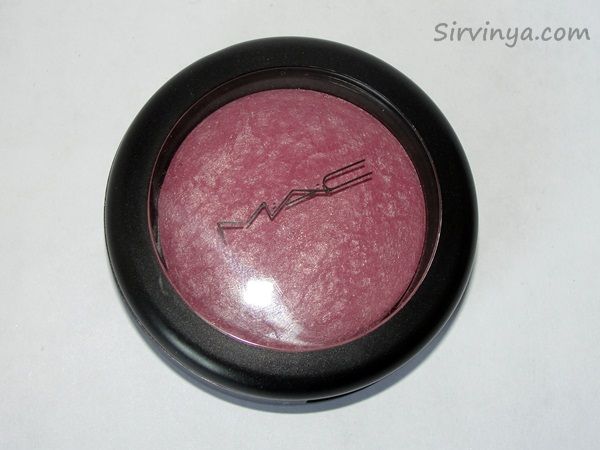 MAC Mineralize blushes are part of the regular line up and are available online, at counters and shops. They're £19 each and you get 3.5g of product. That's quite a bit less than

their pressed blushes (you get 6g in those).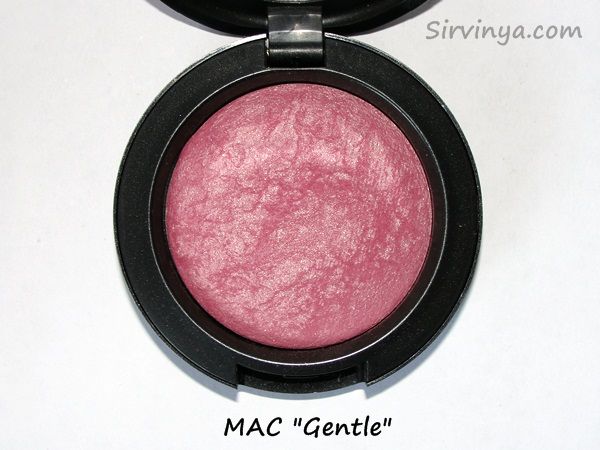 Gentle is described as a raspberry with gold pearl on the website. I don't quite agree there. I don't think there's quite enough red in this to be described as raspberry, but it is a fairly deep pink. It has quite a bit of shimmer and a bit of coppery glimmer.

The texture of these does feel a little different to their pressed blushes. These feel a little drier but still nice and smooth.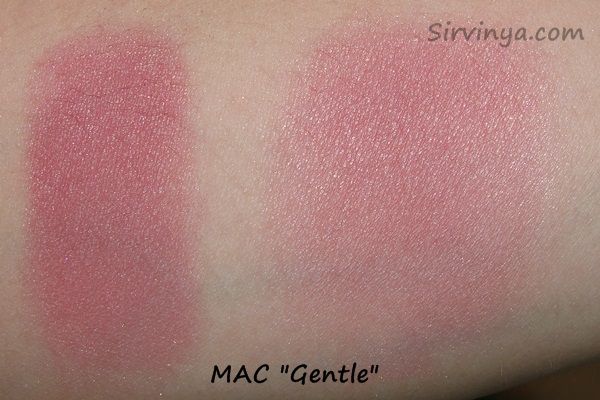 This is pretty pigmented, I find baked products can be a little less pigmented than pressed blushers (but deeper colours tend to show better) but this doesn't suffer from a lack of pigmentation! I find this blends very easily into the skin and it's quite difficult to over apply this. I

don't find this quite as long lasting as the pressed blushers, at around the 8 hour point it's starting to fade.