I have a weakness for baked blushers, in case you hadn't noticed! I bought this kit earlier in 2012 when it appeared on QVC as the Today's Special Value. I've so far reviewe

d a couple of the bits in the set and I've just discovered the blush pictures, ready to be reviewed!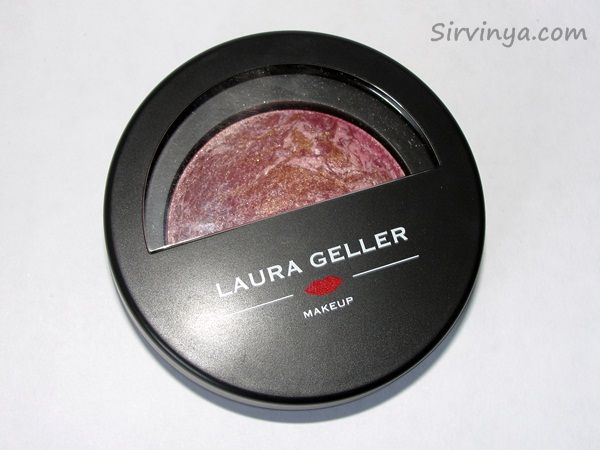 The packaging for Laura Geller is fairly standard through the ra

nge

. It's the same as the Balance & Brighten and a larger version of the eye shadow packaging. There's a mirror in the lid but it's tiny and I've found it to be pretty useless

.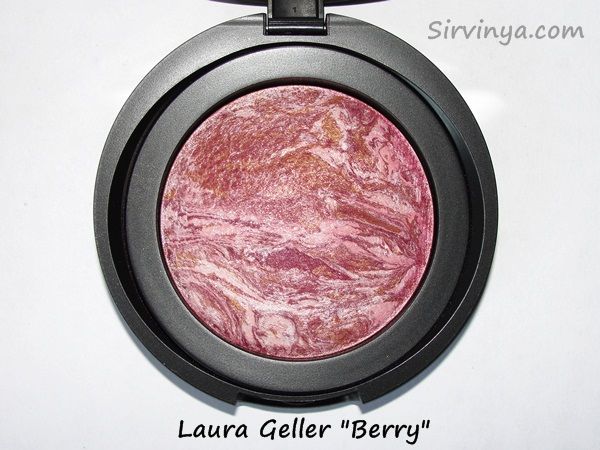 This is a slightly smaller size than the other blushers I have from L

a

ura Geller. This one is 5g, as opposed to the 9g of the one I bough

t in Atlanta.
Berry is a rather lovely mix of pink, plum and bronzy-gold. It actually reminded me of something else I have in my stash that I really love to wear - my Golden Rose Terracotta Stardust. The colours are very similar

! The Laura Geller applies a little more pink, and is smoother in texture than the Golden Rose.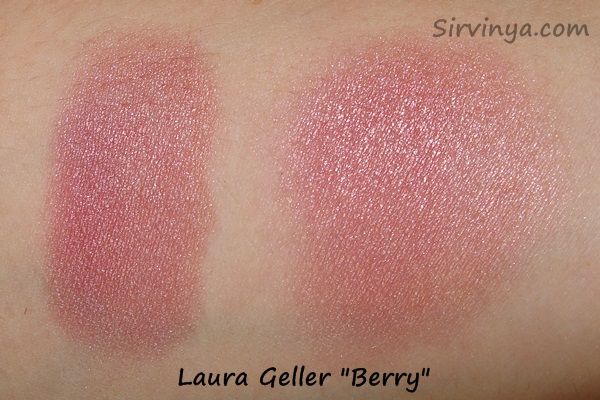 As with my other Laura Geller blush, this is very pigmented! A little goes a long way, but it blends out very easily. I do find baked blushers are easier to blend into the skin than the regular pressed type, the texture is much lighter

.
This will last all day on me

without any fading or colour change.