I haven't talked about cleansing oils since early on in 2009! Not a surprise really, as I haven't deviated from my beloved MAC Cleanse Off Oil. I recently got a good sized sample of DHC Deep Cleansing Oil (thanks, Cosmetichameleon!) and I've been trying it out!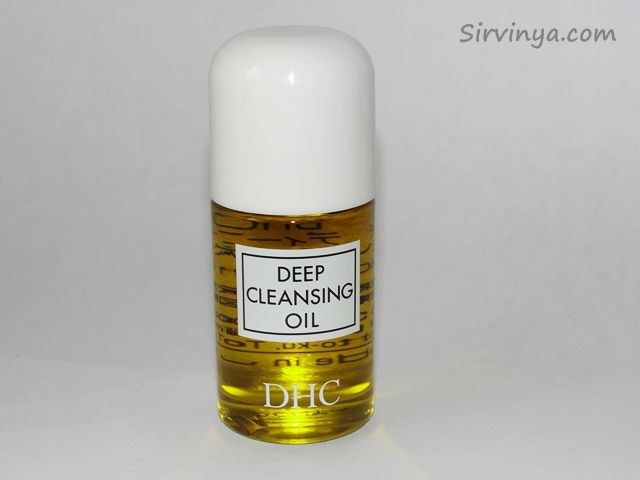 In the UK, this is available from DHC Skincare. The mini 30ml bottle is available for £4.50. There's a 70ml for £11.00 and a 200ml for £21.50

.
I liked it, but I didn't love it. I probably won't repurchase and I'll go back to my MAC oil once I'

ve finished using up the bottle I have.
The texture is thicker than other cleansing oils I've used. I know it sounds odd, but it does actually feel like olive oil. While that is one of the ingredients in this, so I shouldn't be surprised, but the other cleansing oils I've tried have had much lighter textures. There's no discernible scent, which is always

a bonus for me!
As with other oils, you apply this to dry skin and gently massage as you go. Then you add warm water to emulsify the oil which removes it along with your make up. I do find that this doesn't do a very good job with mascara (not even waterproof, just any mascara) so I usually have to use another eye make up remover. I don't like the heavier oil texture on my lids anyway, so I tend to avoid using this around my eyes. I find that a lot of make up is wiped away with my microfibre cloth afterwards compared to my MAC oil. With that there's barely a trace when I'm wipi

ng my face.
My skin does feel good afterwards, not dried out and not oily. However, I

find it's not quite removing enough make up for me.