Definitely a great blue from MAC!



Moon's Reflection is a mid-toned blue with silvery shimmer. It definitely falls into sky-blue territory, but is a little darker than what I'd call a true sky-blue. It's one of the really good Veluxe Pearls in that it's very smooth and quite soft in texture.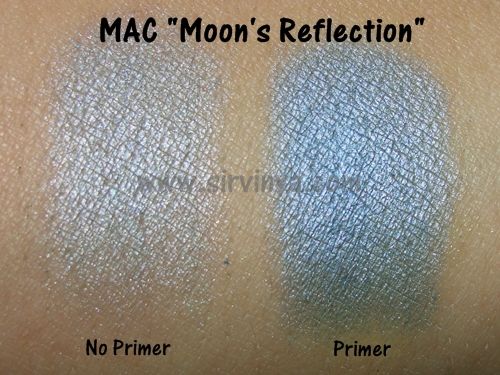 This is actually quite pigmented on its own! However, as is the case with most MAC blues, this will fade to grey on my lids after a few hours if I don't use a primer. Urban Decay Primer Potion will keep it looking nice and bright all day. It doesn't need anything too sticky to last and look good but it's going to look pretty amazing if you've got something like a NYX Jumbo Eye Crayon underneath this!


MAC Shadows are available from MAC (website/stores/counters):
-Pro pans are £10.00
-Pots are £12.00