Not too long ago, there was a buzz

amongst

the British bloggers when Boots No7 came up with a new way to

work out your foundation shade.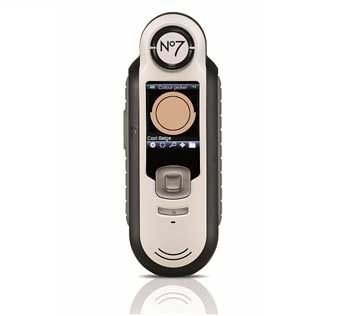 This little gadget is held against your jawline (they'll remove a little patch of your foundation as this needs to be done on your bare skin) and it reads the colour of your skin and selects the shade of Boots No7 foundation closest

to your skin tone.
I had mine done a while back and it chose the colour I expected, Cool Vanilla. The person at the counter also asked me a range of questions to determine which type of

foundation would be best suited to my skin.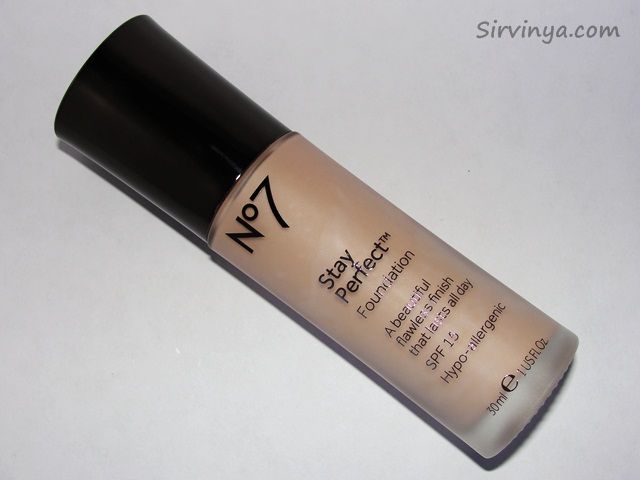 I went for the Stay Perfect foundation, it's long lasting and has medium coverage. The counter assist

ant also suggested this one when I pointed out my oily t-zone.
This is £14 for 30ml of product. It comes in a glass bottle with a pump. I had enough points on my Boots card to get this for free so i

f it didn't work for me, then it wouldn't matter too much.
The colour on this is pretty much spot on. I was surprised, quite often foundation can be a little too golden. There is a bit of flash reflection in photos but there is SPF in this. Coverage is about medium and I find that it doesn't build up much beyond that without looking like you've piled far too much foundation on! But one layer blends nicely into the skin and looks natural. With my favourite Black Radiance primer, I get about 5 hours out of this before I need to blot or powder and it does keep looking good all day. I haven't tested much beyond 1

0 hours though.
Here are a FOTD using this foundation:
-16/11/12