If you've been following my blog for a while then you'll know that I'm not really a bronzer person. The bronzers

I do have tend to be more on the highlighting side and this one is no exception.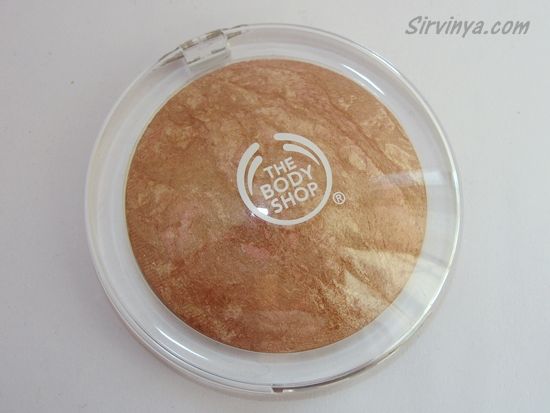 I think I got this in a goodie bag a few years back, it's not a product I would have picked out myself (I'm far more likely to have chosen a blusher). There are two shades available from The Body Shop and you get 9g of product for £16. I believe the other shade is much deeper

in tone than this one.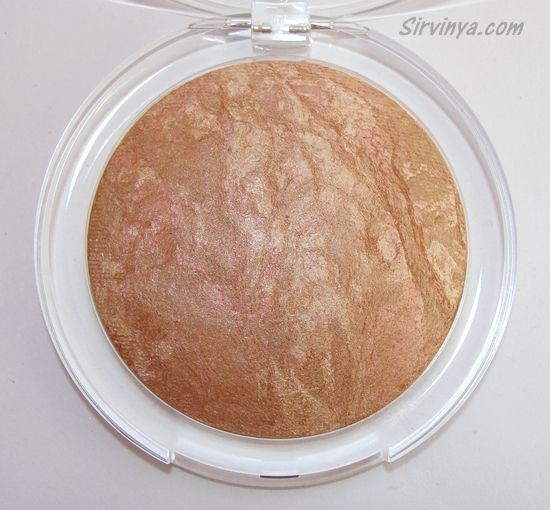 I have such a weakness for baked products, especially when they're pretty! This is a mix of beige and golden tones with a slight hint of pink

. It's the pink that makes it wearable on me.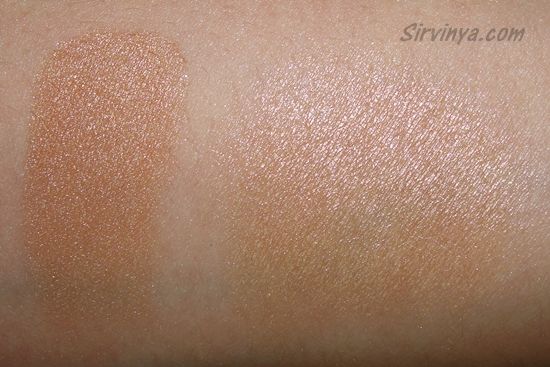 This is definitely too light and too highly shimmered to be used as a bronzer, even on my pale skin tone. It has a good level of pigmentation and is smooth to apply. I tend to use this more as a natural highlight. It adds a very nice touch of a glow, without being as obvious as some of the other highlighters I have in my collection

.
I have a massive folder of photos sat on my computer of products that I haven't got round to reviewing. I'm trying to work through a few of them and prepare a whole

bunch of pictures of new products, ready for 2013. Blogging may be a little randomised for now!