Last year, Sparklecrack Central came up with the idea of a Beauty Blog Advent Calendar where we featured little bits of beauty blogging things we love. This year, she gave us a bit more notice and we are joined by The Unknown Beauty Blog!
Beauty Blog Advent

Calendar - Day 11
A few days ago, I showed you my three favourite brushes I use to apply my eye shadow. Today I have my favourite face brushes to show you. I only have two though, as I couldn't think of a third I had that was

essential.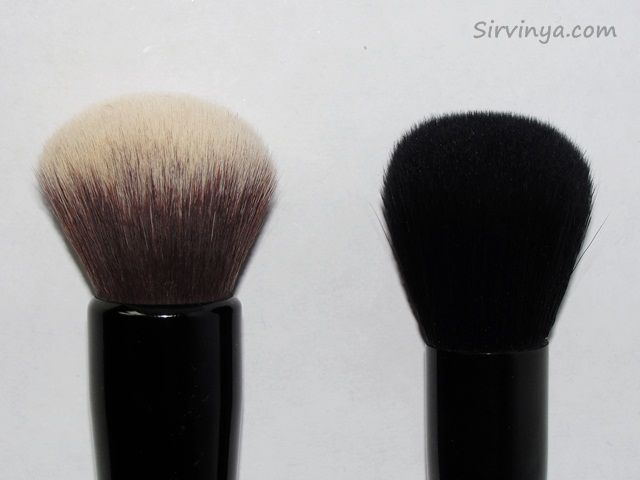 Firstly, I have the Sephora Collection Mineral Powder Brush #45. Something of a long name. It's available from Sephora shops and the website for $26. Despite this being a mineral powder brush, I use this for applying my liquid foundation and it's absolutely perfect! It applies a blended, even layer without piling too much onto my skin. Quite possibly the best foundation brush I've tried. I'm planning on buying a back up when I visit Atl

anta next year.
Secondly, I have a blush brush. The Illamasqua Blusher Brush #1 is available from Illamasqua for £28.50. It's a little on the pricey side and I probably wouldn't own one if I hadn't won some brushes from them in a Twitter contest. This brush is so soft on the skin, yet has just the right amount of firmness to apply a lovely flush of colour. I use this pretty much every time I apply blusher and it always picks up just the right amount of powder. This one works especially well with baked blushes, which can be a little on the

powdery side.