Last year, Sparklecrack Central came up with the idea of a Beauty Blog Advent Calendar where we featured little bits of beauty blogging things we love. This year, she gave us a bit more notice and we are joined by The Unknown Beauty Blog!
Beauty Blog Advent Calendar - Day 23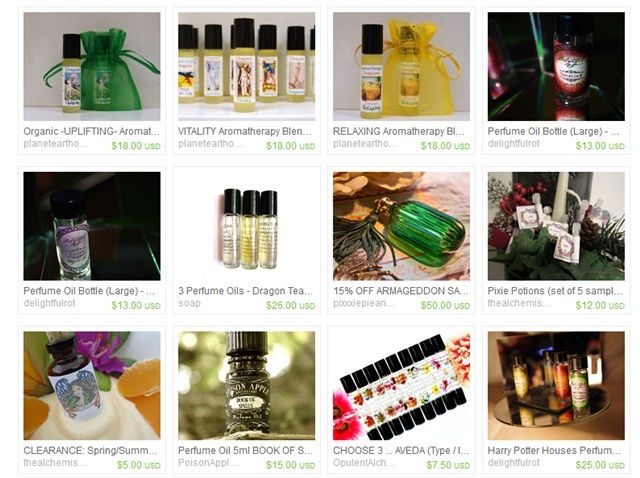 I have a really hard time wearing regular, alcohol based perfumes. I end up with an itchy neck and a stinking headache

before too long. However, there is an answer out there!
I've found I get on a lot better with perfume oils and in 2013 I plan on exploring these further. I used to order them from Fyrinnae but I've pretty much run out of what I bought from them (seriously, they had the most amazing scents!). Etsy is a great place to find unique scents (I would got for BPAL but the price on those is a little high for me). I bought a bunch of samples from Etsy a couple of years back and I loved but I need to try some new ones. One bonus is that most of the sellers will offer samples of their fragrances so

you can see what you think before buying a full sized bottle.
Have you tried any of the fragrance oils from Etsy? Which shops are your favourite to buy from?