Last year, Sparklecrack Central came up with the idea of a Beauty Blog Advent Calendar where we featured little bits of beauty blogging things we love. This year, she gave us a bit more notice and we are joined by The Unknown Beauty Blog!
Beauty Blog Advent Calendar - Day 18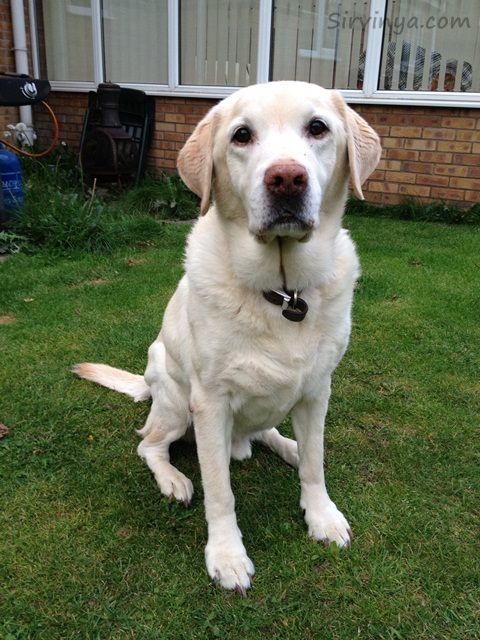 This is Crunchie. He sheds his own body weight in white hairs every 5 minutes. You know, a typical

Labrador.
Dogs need presents at Christmas as well, so one night I was browsing the pet sect

ion at Amazon when I came across the Furminator.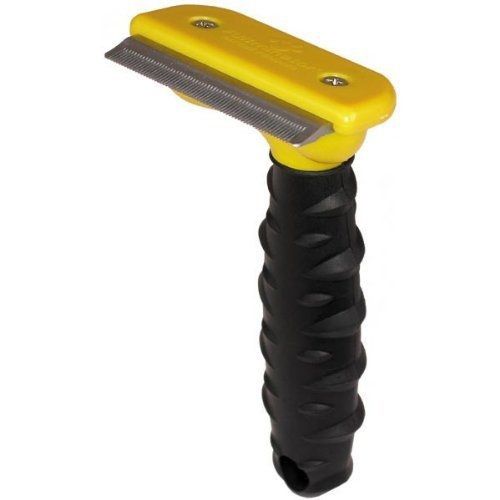 It's a bit fierce looking but some digging around showed plenty of people loved it, especially for Labradors. It's quite expensive at full price but when I bought mine I found a seller who had it

at a decent discount, but there was no external packaging.
Even though it was supposed to be his Christmas present, I used this pretty much straight away on him! Fortunately, Crunchie loves being groomed anyway. You do have to go gently with this. The edge, while not a sharp bla

de, still has the potential to scratch the skin if you go too hard with it.
After 10 minutes of grooming, I had more hair than I could actually hold. This got rid of all his loose undercoat and his thicker top coat as well. Not once did he complain about the groom (if he wasn't enjoying himself he'

d just wonder off).
At the end his coat looked so much healthier! Smooth and shiny. It actually felt thicker because

all the looser hairs from the top had been removed. I'm going to be using this regularly to help maintain his lovely furry coat!