Last year, Sparklecrack Central came up with the idea of a Beauty Blog Advent Calendar where we featured little bits of beauty blogging things we love. This year, she gave us a bit more notice and we are joined by The Unknown Beauty Blog!
Beauty Blog Advent C

alendar - Day 17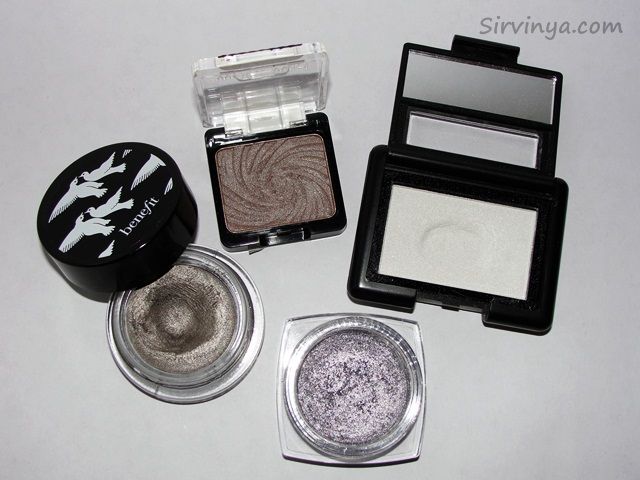 After posting my favourite 5 blushes the other day, I decided I had to dig out my favourite eye shadows of the year! Surprisingly, they're all rather on the neutral side. I picked out shadow

s that are easy to wear and I find myself reaching for when I only have 10 minutes to apply some make up!
-
Benefit Creaseless Cream Shad
ow "Skinny Jeans"
- a stunningly beautiful metallic taupe. I love this to create an easy smokey look by just blending some of this over my lid. It remains crease

and fade free all day long!
-Wet n Wild "Nutty" - I made sure to snag one of these while over in Atlanta, it cost me the grand total of $0.99! A lovely silvery brown with plenty of pigmentation. I've got shadows that cost 10 times this that aren't as high qual

ity.
-ELF Studio Shadow Single "Sand

Dollar"

- a surprise for me, as I didn't think much to this when I first got it. However, I've used this pretty much every day I've worn make up as a brow highlight. It's a shimmering white that's not frosty and the pigmentation isn't brilliant. That means it adds brightness

without too much colour being added.
-L'Oreal Infallible Shadow "Flashback Silver

"

- one of the most gorgeous colours I have in my collection. It's a metallic greyed lilac. The texture is creamy and there's plenty of pigmentation.
What were your favourite shadows in 2012?