Last year, Sparklecrack Central came up with the idea of a Beauty Blog Advent Calendar where we featured little bits of beauty blogging things we love. This year, she gave us a bit more notice and we are joined by The Unknown Beauty Blog!
Beauty Blog Advent Calenda

r - Day 16
Every so often I get emails from my readers asking me if I can recommend a monthly sample box, or if I subscribe to any. Well, I kind of do but it's not

really make up related. I still think it's fun though!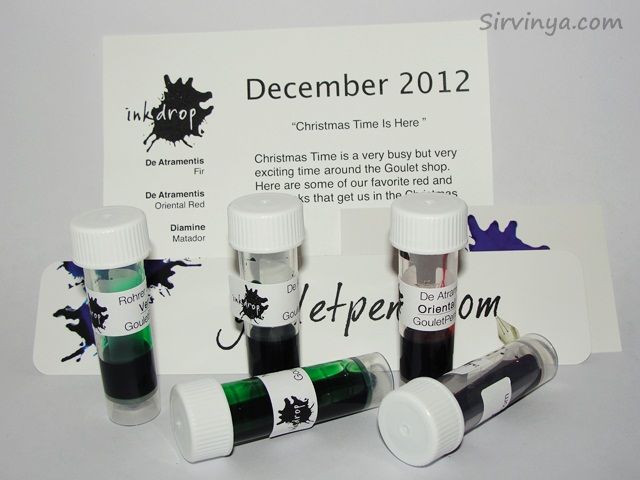 I've been a subscriber to the Goulet Ink Drop for over a year now. You get 5 samples of fountain pen ink every month and it's a surprise what you get! This month's colours were all red and green, quite obviously fitting in with the season! They also include a card explaining the colour

choices, a sticker and a bookmark.
For $12.50 a month ($10

for US residents) I can make colourful notes with my fountain pens!
Now, which colour to pick next...