Last year, Sparklecrack Central came up with the idea of a Beauty Blog Advent Calendar where we featured little bits of beauty blogging things we love. This year, she gave us a bit more notice and we are joined by The Unknown Beauty Blog!
Beauty Blog Advent Calendar - Day 13
I wasn't quite sure what to show you today, but after some digging round in my blog

picture folders I found something pretty nifty that I bought from eBay.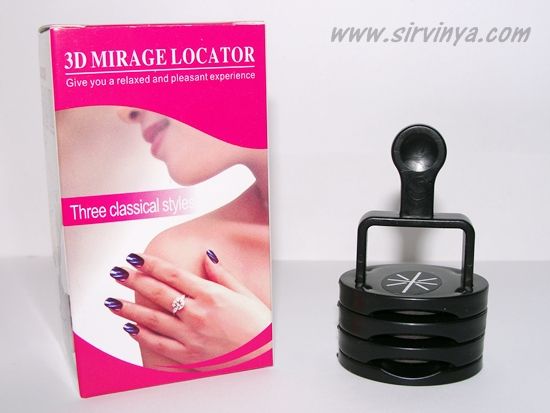 I bought this a while back to use with my magnetic nail polish. I'm pretty sure I paid less than £3. There are still plenty of them on eBay. Pretty much everyone has a magnetic nail polish line and we've all moved onto the latest nail polish thing. I'm quite a fan of the

magnetic polish, I love the way the stripes look.
The stand is pretty useless so I just hold the magnet over my nail, it doesn't have a cuticle ridge so you just have to be careful not to touch your

wet nail polish.
Maybe this weekend I'll show you it in use!