Last year, Sparklecrack Central came up with the idea of a Beauty Blog Advent Calendar where we featured little bits of beauty blogging things we love. This year, she gave us a bit more notice and we are joined by The Unknown Beauty Blog!
Beauty Blog Advent Calendar - Day 10
Today I have more party nails for you!! This time of year is perfect for the richer shades and topping it off with some flakie glitter just makes i

t even better.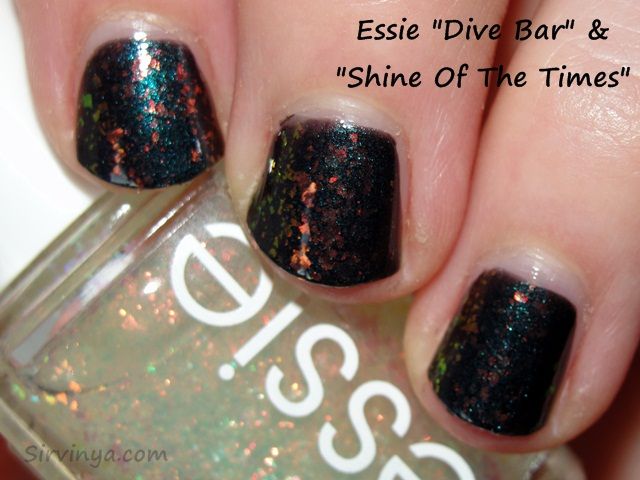 I'm wearing two Essie shades on my nails. The base colour is a gorgeous shimmering deep blue-green called Dive Bar that I bought from Boots when I discovered the stand. The top flakie coat was sent over by Sparklecrack and is called Shine

Of The Times

. I think flakie top coats are my favourite of the "

effect" polishes that we have so many of these days. It changes colour in the light and is mesmerising.
Maybe this would be a good

New Year manicure!