Last year, Sparklecrack Central came up with the idea of a Beauty Blog Advent Calendar where we featured little bits of beauty blogging things we love. This year, she gave us a bit more notice and we are joined by The Unknown Beauty Blog!
Beauty Blog Advent Calendar - Day 9
Today is something of a wishlist item

...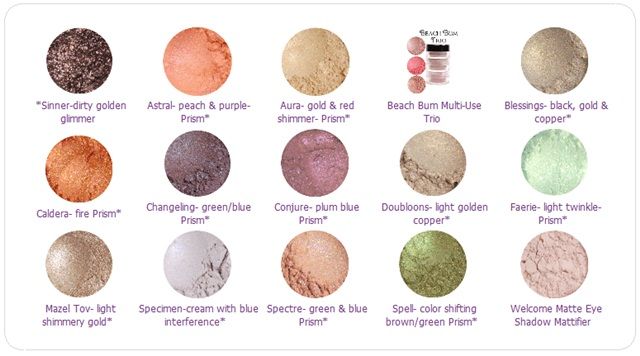 Well, I mean "items". I've become a big fan of Silk Naturals since I first got to try out a range of

their products in April 2011. I've put in several orders since then!
These are their Holiday 2012 shadows and they all look gorgeous! There are lip products as well, but I'm always more interested in eye shadows. I am planning on ordering these at the end of the month, their collections don't tend to be *too* limited and quite often get added to the

permanent

range

.
Phyrra has some swatches of the new collection so go and have a look!