Last year, Sparklecrack Central came up with the idea of a Beauty Blog Advent Calendar where we featured little bits of beauty blogging things we love. This year, she gave us a bit more notice and we are joined by The Unknown Beauty Blog!
Beauty Blog Advent Calendar - Day 8
Today I'm showing you my favourite new product from 2012 and

something I'm looking forward to next year!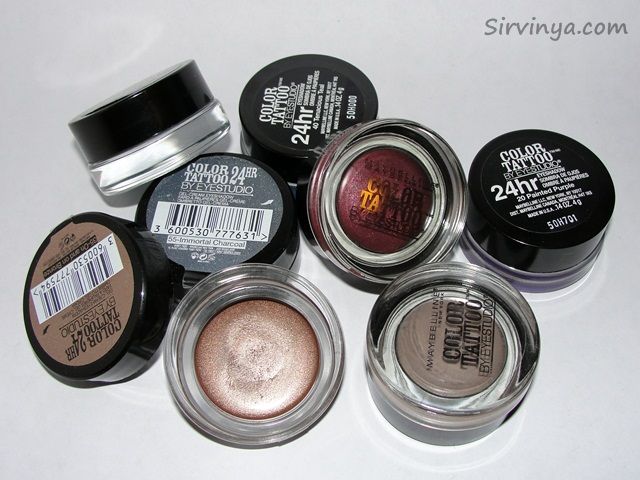 It wasn't hard to come up with my favourite new product of 2012! Maybelline have really improved their products over the last couple of years. Their gel liners are some of the best on the market, but I first tried those in 2011. The Color Tattoo shadows were released early on this year in the UK, I think they were released a bit earlier in the US. The colour names are different and different shades are available. Sparklecrack has sent me over US exclusives, including a few

limited edition shades.
Cream shadows don't normally last too well on me but these dry down to a solid finish and do not budge all day! There's no creasing on me after 8 hours, but

I haven't tested the 24 hour claim on the packaging! They're really pigmented and blend out really nicely.
And now for 2013...
I don't think I can pick out any one thing, other than make up shopping in Atlanta! Sephora, Ulta, Walgreen's, CVS, they're all just amazing places to go for someone from the UK! There are more brands available, there's products from familiar brands that aren't available in the UK, Sephora and Ulta are complete make up wonderlands! I bought some

amazing products last year and I'm looking forward to seeing what's new neat year.
What has been your favourite product of

2012?