Last year, Sparklecrack Central came up with the idea of a Beauty Blog Advent Calendar where we featured little bits of beauty blogging things we love. This year, she gave us a bit more notice and we are joined by The Unknown Beauty Blog!
Beauty Blog Advent Calendar - Day 7
Today I'm going to show you the three eye brushes I use pretty much every time I apply any make up. They've all worked hard to earn a place in my "every day"

pile.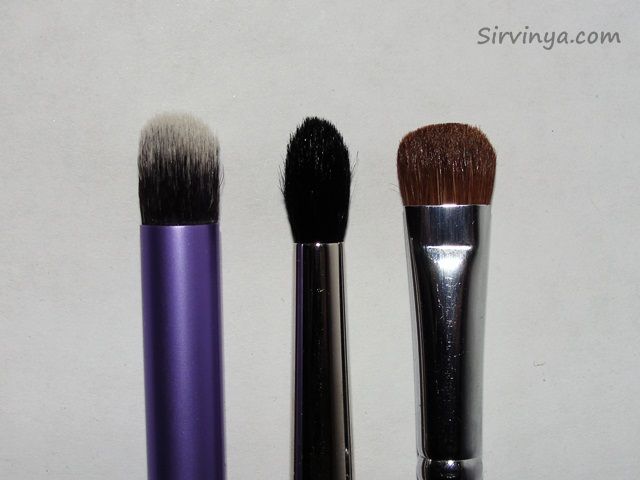 -Real Techniques Deluxe Crease Brush - This comes in a set of 5 eye brushes, sold at Boots in the UK for £21.99, I bought mine in the US from Ulta for $17.99. This

ridiculous

difference in price is the reason why I haven't reviewed them yet, I love the brushes I just can't get behind the price. Anyway, this crease brush is the best out of the set. I use mine for blending in my under eye concealer than as

a crease brush.
-MAC 226 - This is a limited edition brush that MAC puts out every now and again so I'm not sure on the current price. I missed out on this the first time round but Sparklecrack presented one to me when I got to Atlanta last year! I should have bought 5 of them. It's just the right size for crease applicati

on and blending. I love this brush!
-Sigma E55 - This brush is available from Sigm

a

Brushes for the grand total of $10. It's their version of the MAC 239 brush and I definitely prefer this one for applying shadow to my lid. It's a bit wider and much thicker than the MAC version and does a much better job of getting shadow on to my lids. This one was sent to me in

a set to review but since then I've ordered several times from Sigma myself.