Last year, Sparklecrack Central came up with the idea of a Beauty Blog Advent Calendar where we featured little bits of beauty blogging things we love. This year, she gave us a bit more notice and we are joined by The Unknown Beauty Blog!
Beauty Blog Advent Calendar - Day 5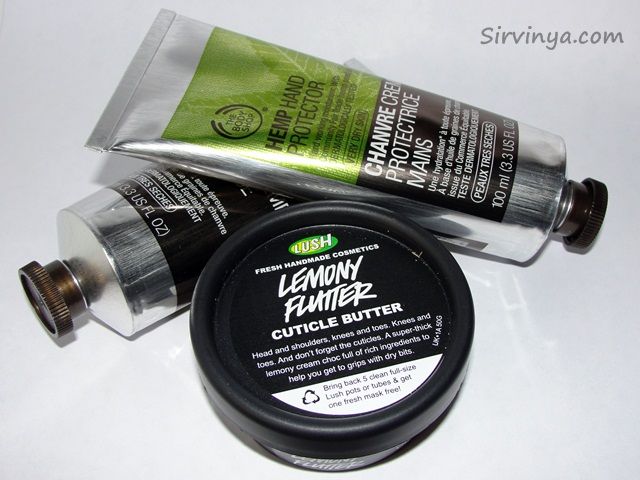 I know I've raved about these two products before, but today's BBAC post is about my Winter hand savers! My hands get much drier in the winter th

an at any other time of the year. Going in and out from the cold to the warm dries them out something awful!
Lush Lemony Flutter (£6.25 for 50g) is something I haven't been without for years! I use this to keep my cuticles to stop them getting too ragged and dry. I also use it on my elbows if they've got a bit on the

dry side.
The Body Shop
Hemp Hand
Protector (£10 for 100ml) is possible the best hand cream I have ever come across! Sometimes you can be surprised with a half price offer, that's when I stock up. Last time I visited The Body Shop, I got two 100ml tubes for £10. It's very rich and I've found that it's best for me to use this last thing at night, before I go to bed. It can take a long time to soak in but it keeps my hands from drying out. The scent is quite earthy

and quite suitable for blokes.