Last year, Sparklecrack Central came up with the idea of a Beauty Blog Advent Calendar where we featured little bits of beauty blogging things we love. This year, she gave us a bit more notice and we are joined by The Unknown Beauty Blog!
Beauty Blog Advent Calendar - Day 3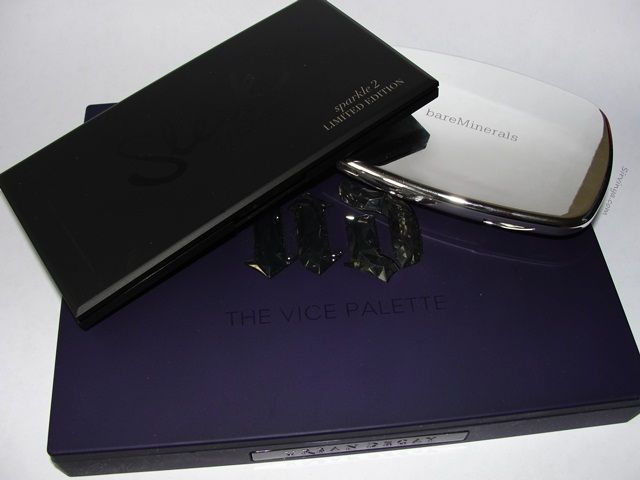 I adore the limited edition make up released at this time of year. It's all so shimmering and vibrant. It seems the one time of year you are encouraged to pack on the colour and sparkle! Being a lover of the brights anyway, this

means I can usually find something to spend my money on!
Browsing the Ulta and Sephora sites leaves me feeling rather jealous of all the

fantastic value sets that are released in the US!
This year I've already bought the Urban Decay Vice palette and one of the Bare Minerals pressed 8-pan eye shadow sets. I've just received the Sleek MakeUp Sparkle 2 palette so you'll be seeing that very soon! I'll be reviewing them all just as soon as I can, swatching 20 shadows from one palette is

rather time consuming.
But, I've just got to point out the amazing high quality of the pressed Bare Minerals shadows. If you only buy one palette this year, make it one of those. Worth every penny for amazing

buttery smooth application.
Have you treated yourself to any of the limited edition it

ems floating round?