Last year, Sparklecrack Central came up with the idea of a Beauty Blog Advent Calendar where we featured little bits of beauty blogging things we love. This year, she gave us a bit more notice and we are joined by The Unknown Beauty Blog!
Beauty Blog Advent Calendar - Day 4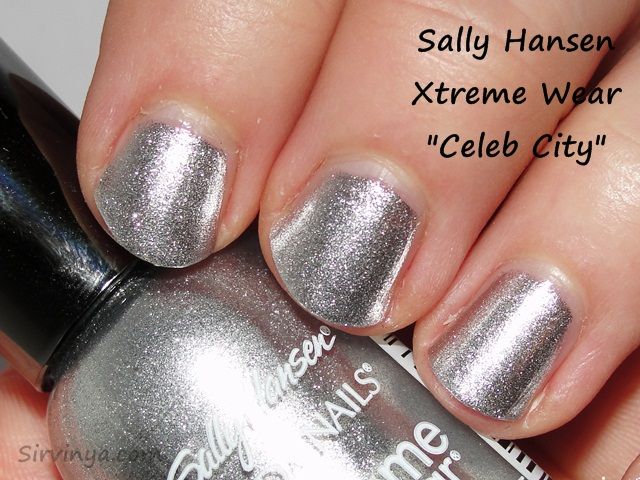 Continuing my theme of sparkly = good at this time of

year, I've found the *perfect* Christmas party nail polish in my stash!
Sally Hansen Xtreme Wear in Celeb City came home with me from Atlanta last year (did you know that Sparklecrack and I have a little challenge? We're trying to get everything reviewed that we bought in Atlanta before our next trip!) but I haven't worn it yet. It's a sparkly silver that's opaque in 3 coats. There's also a slight touch of silver

micro glitter floating around to add a bit more sparkle.
I found these on the CVS website for less than $3, so you can create a party look without

spending a huge amount!