Here's the final of the trios that I currently own, but I'm sure that I'll end up with at least the rest of them. These are definitely one of MUA's best products and are worth buying

!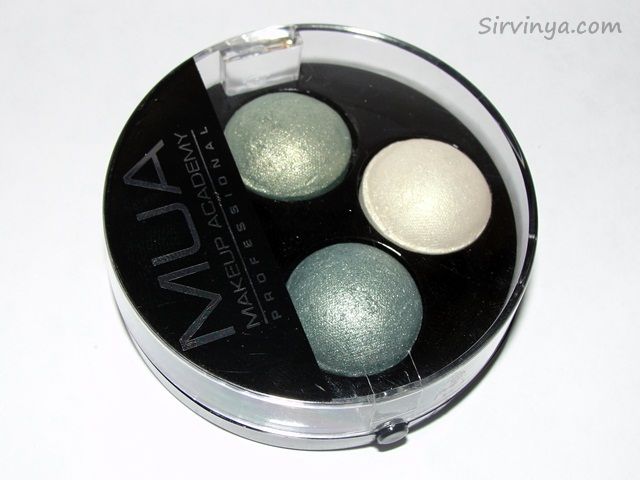 These baked eye shadow trios cost £2.50 each and are available in 7 colours. They are sold in Superdrug and are also available on the MUA website. The packaging is a little bulky, which is typical for baked shadows as they're domed as opposed to the usual flat pans. The lid is clear on one side which allows you to see the shadows inside. It also comes with a sponge tip applicator.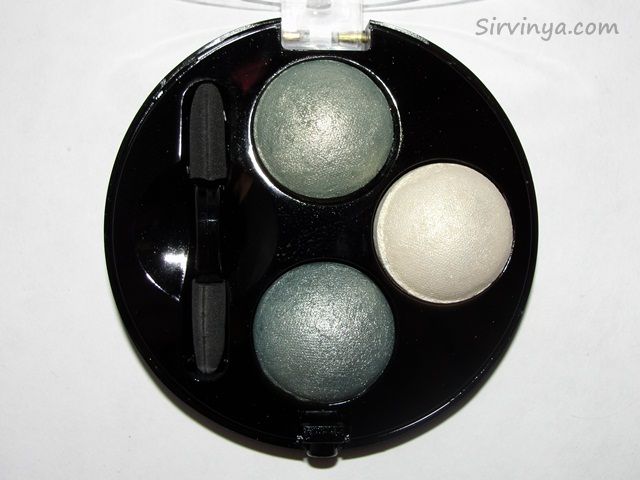 >
Eden is a mix of greens with a touch of golden shimmer. The top shade is a mid toned golden green, the middle is a cream with golden shimmer and the bottom shade is a richer forest green and has no golden shimmer. All three shades have plenty of shimmer to them! They are quite dry in texture and so they kick up a lot of powder when you use them. Once I've used my trios, they're covered in loose powder! This is quite typical of the baked formu

la though.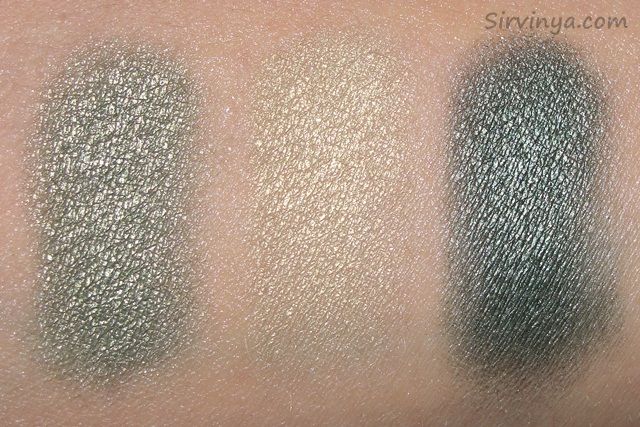 I did find Eden to be a little on the sheerer side when compared to the other two trios I've tried. However, they still look pretty amazing when applied to my lids over Fyrinnae Pixie Epoxy! I've found all these trios need a good, sticky base in order to show as their best. As they are baked and a little drier, they don't stick so well to the skin on their own and need a little help. Without a sticky primer, they faded quite quickly (as I expected) but when used with a primer

they will last on my lids all day.