After loving the other MUA palettes that I've tried and reviewed on my blog, I've decided to try the rest in the range! At £4.00 each, they are an absolute bargain (especially now since Sleek pale

ttes are up to £7.99!).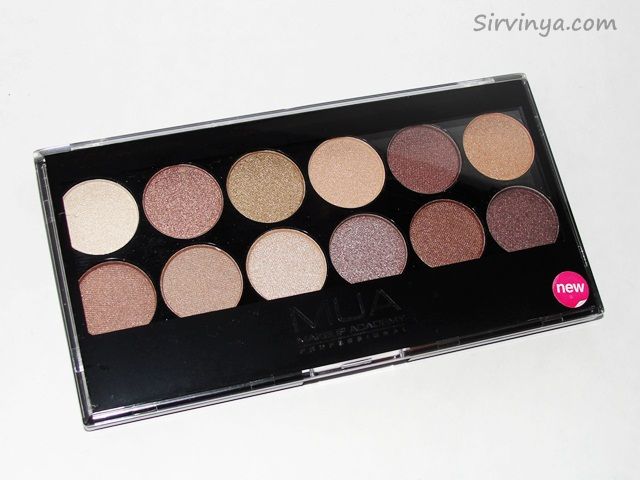 This one is Heaven

And Earth

. I know I normally go for brighter shades but th

is one has been getting some pretty good reviews.

You get 12 shades in here, all with some form of shimmer. Some are a bit more on the sparkly side, there's a couple that are more glowy satins and a few that are just definite shimmers. Colours lean towards the warmer side but without getting too red-toned. There are golds and warm chocolates. Perfect

for this time of year!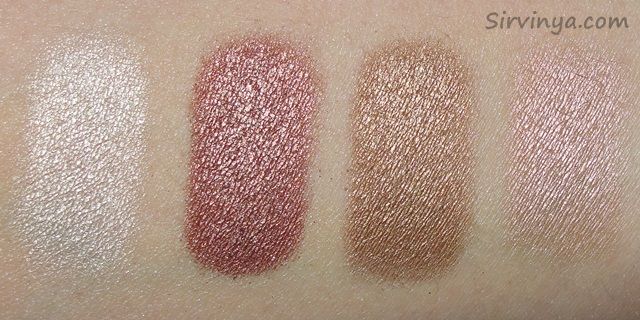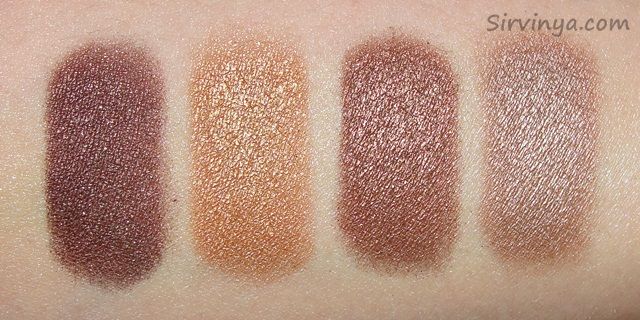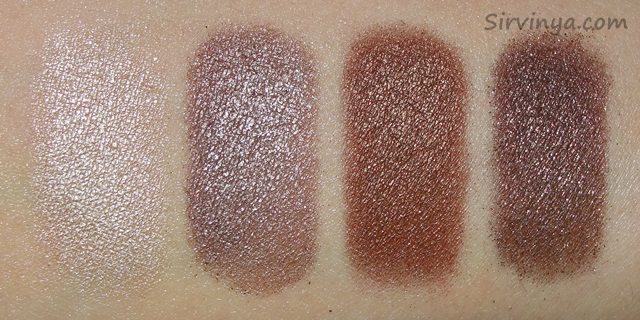 Pigmentation is pretty good, with a couple of the lighter shades being a touch on the sheerer side. That works out pretty well though if you're wanting to use them as highlight shades. The slightly sparkly shades did feel a little drier and has a small amount of fall out but the shadows on the whole have a nice creamy feel to the

m.
These lasted all day on my lids when worn with a primer. Shadows crease very quickly on my lids if I don't wear a primer (my lids are a little on the oily side). They blend nicely together and don't fade

during the day.
Overall, it's a pretty awesome set of warm toned "safe" shades that you can create a few diff

erent looks with.