I definitely think MAC's blushers are one of their more underrated items

! They are some of my favourites in my collection and I like them more than my Nars.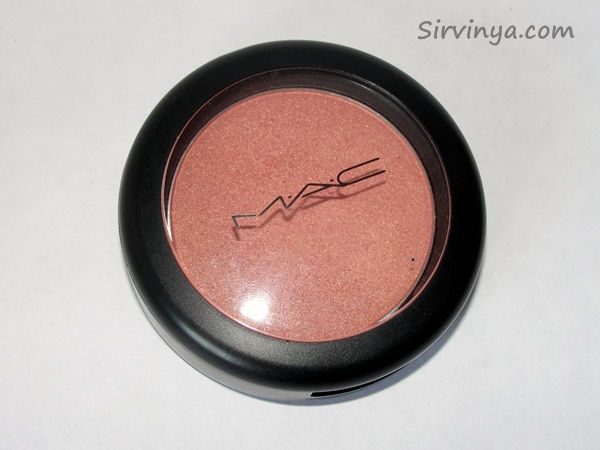 MAC Blushes are available from MAC counters, shops and the website for £17.50. Several finishes are available and Springsheen is a Sheertone Shimmer. The packaging is just a larger

version of the plain black eye shadow cases, I like how they look together.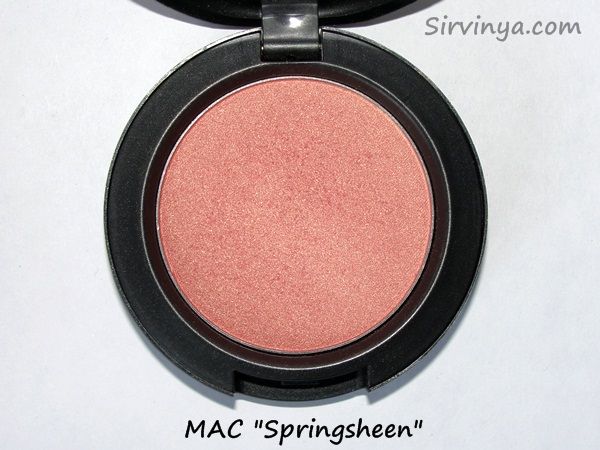 Spring
sheen is described on the MAC site as "peach with pearl" but I think that's a far too simple description. There's a definite peach tone, but there's also some rosiness to the base colour and a touch of gold to the shimmer.

It's very smooth in texture and blends very nicely into the skin.
You can see the rosiness more in the swatches, it comes through more on the skin than in the pan. This is pretty pigmented but has a slight translucence (the sheertone part, I assume!). It lasts all day on me, but I don't tend to get oily on my cheeks. The shimmer does fade a little faster than the base colour

though.