Today is a post from another pile of pictures dragged out of old folders on my computer! This Boots No7 highlighter is an old limited e

dition

product, b

ut I'm sure it will pop up every now and again on ebay.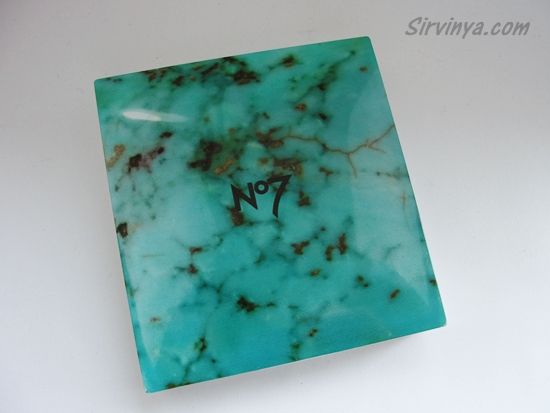 I remember when this first came out, every blogger I knew seemed to want to get one! I can't remember the pricing, but I'm sure prices will have gone up if anything similar gets released again. The packaging is quite large and bulky, but the product inside is domed and ba

ked so it needs the room! You get 6.5g of product.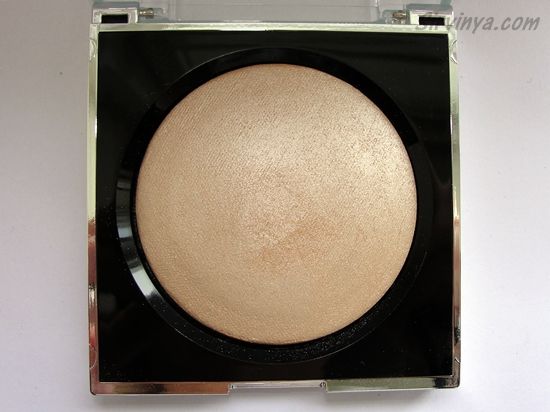 Unlike a lot of my other baked products (I love baked stuff!), this only has one colour running through it. It's a lovely soft, golden champagne with plenty of shimmer. I

t can definitely lean frosty with a heavy application so you need to go lightly and buff carefully.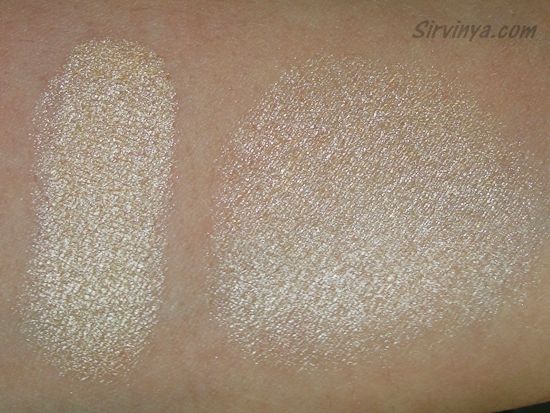 It's very, very pigmented! This has got to be one of the most pigmented highlighters that I have come across. It's quite soft in texture as well and it blends nicely, you just have to make sure not to apply too much

! It will last quite well on me, but can look a little greasy through the day if I've applied too much!