I just have a v

ery quick review for you tonight, this little gift set that comes as part of The Body Shop's gift collection.
This little gift set costs £5.00 (perfect for a secret Santa gift!) and comes with a 60ml shower gel,

a small heart soap (both strawberry scented) and two little shower scrunchie things.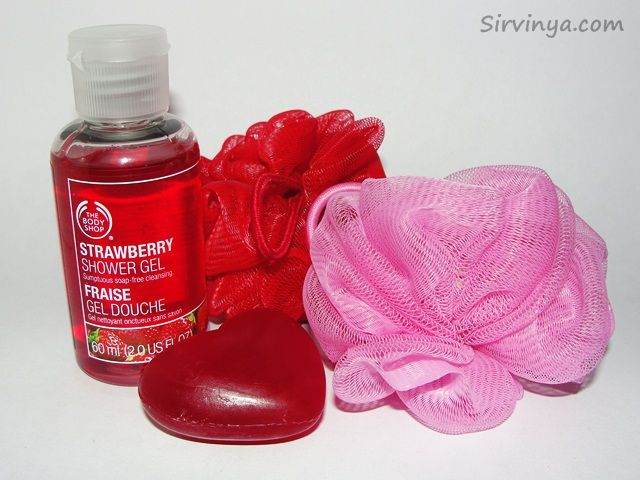 I think The Body Shop shower gels are my favourite, they certainly live in my shower all year round! I stock up on the limited edition scents in the post-Christmas sales (Spiced Vanilla is my favourite of all time!). This strawberry shower gel smells delicious! It's fruity and sweet without being cloying. It still manages to be refreshing. The soap has the same scent but I find it a little too sweet for a scent that's going to remain on my hands. It lathers nicely considering the hard water area I live in. I find the two tiny shower scrunchie things a little too small to be useful.

Perhaps

one larger on

e would have been more useful!
This product was provided free for review, this

has no effect on the review given.