Tonight I'm taking inspiration from Liloo and posting a NOTD for today's blogging date

!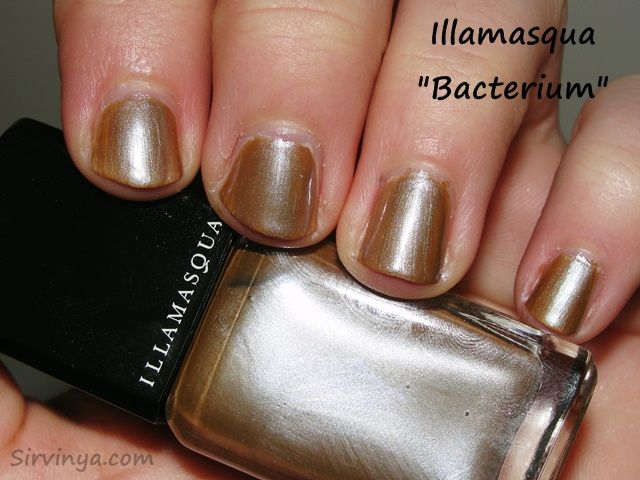 Illamasqua's Bacterium will always remind me of my trip to Atlanta last year, despite me not actually buying it there! I put it in my basket during pretty much every trip to Sephora but always put it back on the stand. I

f

igured that I could always buy it over in the UK so I didn't need to spent th

e money on it in the US.
I eventually bought it during a trip to Meadowhall and have only just got round to wearing it. When I tested it out as soon as I got h

ome, it took 4 coats to get nearly full coverage. I hate seeing any nail line so I put it back into the "Drawer Of Doom" and pretty much forgot about it.
And this is where Liloo comes in. She regularly uses a nude nail polish under a sheerer colour to get better coverage in fewer coats. She's particularly fond of Gosh Nude Champagne

so I bought one the next time I was in Superdrug.
To be honest, I hate it. The colour does my no favours at all so I'd never wear it on its own. But, Bacterium looks pretty awesome. All browny-taupey-blue flashy on my nails. Oh, excuse the laboratory hands (frequent sanitisation dries them ou

t something awful).