If I only manage to get one blog post written this week, then it's going to be my blogging date with Liloo

!
I've got one of my final mascaras from Atlanta to revie

w for you today! When I go back next year, I'm planning on buying another handful of mascaras to review.
L'Oreal Telescopic Clean Definition Mascara was probably bought for around $10.00 from one of the many drugstores we visited over the week! I couldn't find this exact mascara but others in the Telescopic family app

ear online for about $10.00.
I think the telescope type tube is pretty cute, considering the name of the mascara! I think other Telescopic mascaras have featured the same tube, just in differ

ent colours.
The wand is a little different to what I'm used it. It's one of the rubberised wands I prefer but it's so much thinner than a lot of other mascaras. The bristles are really quite short. It turns out this shape is really quite goo

d at grabbing onto the lashes and giving them a really good coating!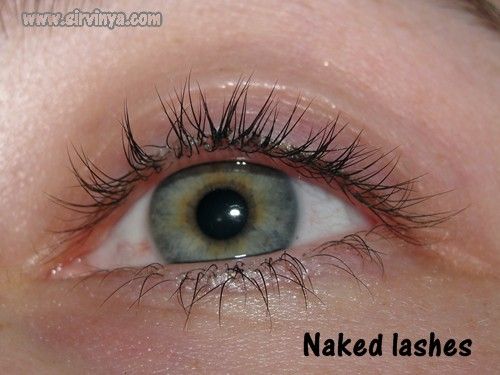 Naked lashes!! New one to come soon

.
I really liked this mascara! So much that I think I'll be buying another tube of it when I get back to Atlanta (this one doesn't seem to be sold over here that I can find). It makes my lashes look so much thicker and fuller. It doesn't add too much to the length but it gives that effect of more lashes than you actually have. I do find that my lashes are defined and nicely separated with this, I only need to use a lash comb if I've applied a bit too much. Not really any flaking or smearing on m

e either
.