I haven't had chance much recently to work on my blog, but I love Sunday afternoons for catching up with blogging stuff! So here's a FOTD. I love pairing green on the e

yes with peach on the face.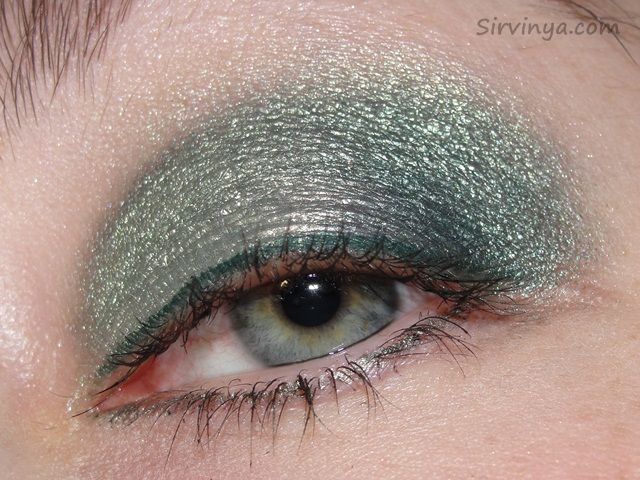 I used:
-Black Radiance Shine Control Primer
-Collection 2000 Lasting Perfection Concealer "Fair"
-Bourjois Healthy Mix Foundation "51

"
-Maybelline Dream Matte Powder "Rose Iv

ory"
-MAC Blush "Springsheen"
-Urban Decay Primer Poti

on
-Fyrinnae Pixie Epoxy
-MUA Professional Trio Eye Shadow "Eden"
-ELF Studio

Shadow Single "Sand Dollar" - highlight
-

MAC Fluidline "Shade" - top liner
-Urban Decay 24/7 Liner "Mildew" - lower li

ner
-L'Oreal Telescopic Clean Definition Masca

ra
-Revlon Lip Butter "Peach Parfait"